Pre-order now!
Pre-order the newly released 2023 edition of the ITU publication List V, titled "List of Ships Stations and Maritime Mobile Service Identity Assignments." This essential list is now available and must be carried on board for the upcoming Radio Survey scheduled for July 2023 and beyond. To ensure timely delivery, make sure to place your pre-order today!
When ordering now you will receive a 10% discount on the Radio Holland +Library subscription.
The ITU List V 2023 Edition "List of Ship Stations and Maritime Mobile Service Identity Assignments (List V)" is now available for pre-order.
The List of Ship Stations and Maritime Mobile Service Identity Assignments (List V) is a publication that is prepared and issued annually by the International Telecommunication Union (ITU). The purpose of this service publication is to comply with provision no. 20.8 of the Radio Regulations (RR). The RR states that this List shall be made available to all ship stations that require a Global Maritime Distress and Safety System (GMDSS) installation under international agreement, as specified in Appendix 16 to the RR.
The ITU List V is an essential document for ensuring maritime safety and communication. It contains information on the maritime mobile service identities assigned to ship stations for communication purposes, as well as other relevant details, such as call signs, frequencies, and radio areas. These details are necessary for ship stations to communicate with each other, as well as with coast stations, to ensure smooth and effective maritime communication.
This publication is one of the remaining mandatory hardcopy books/cd's to have onboard. As such, the List V is an important tool for the maritime industry, and its use is mandated by international agreements designed to promote safety at sea.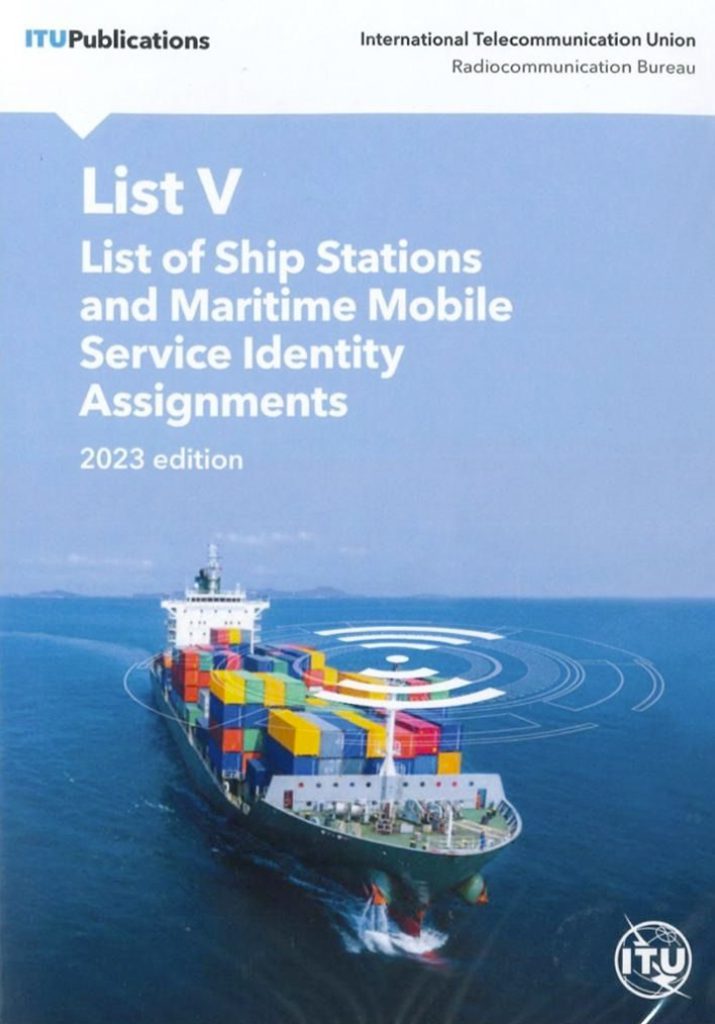 +LIBRARY
+LIBRARY is the Radio Holland digital technical catalogue of e-Books designed for use on board vessels. It provides a convenient and efficient way to manage and access all the publications needed on board, both online and offline. With +LIBRARY, you can reduce shipping and administrative costs associated with physical copies of books and CDs, while keeping your vessel's library up-to-date with just a click of a button.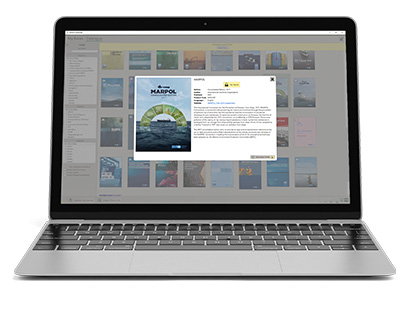 Radio Holland's e-Navigation
Radio Holland offers a range of digital products that can improve your onboard operations.
+PLANNER ensures that you have the latest electronical versions of AVCS charts, ADPs & AENPs, ADM Total Tide, List of Lights & ADM Digital Radio Signals, which can be used with ECDIS and additional add-ons to optimize your voyage planning.
+LOGBOOK provides a compliant electronic alternative to traditional paper logbooks. It is reliable, verifiable, and readable, ensuring that you stay in compliance with all relevant regulations.
+LIBRARY is a complete and continuously updated e-bookshelf that contains all mandatory and required publications. It provides a user-friendly interface for managing your publications and ensures that you always have access to the latest versions.