The purpose of the job is to realize business growth, increase market share and meet all defined commercial objectives within the guidelines and time frame of the overall business plan.
In your role you generate new business and acquire new Deepsea customers with focus on multi-level & relational sales approach.
You are based in Greece ( Piraeus) and report to the Business Development Director Europe.
Who we are
Radio Holland is globally known as an important specialist in Satellite and Radio communication, Navigation, Automation and Observation systems for various maritime users in the shipping industry. For every conceivable electronic function on board, we offer innovative, efficient solutions by supplying, installing and integrating advanced and high-tech equipment.
In addition, we guarantee fast and efficient service through a worldwide network of branches and agents along the world's major shipping routes.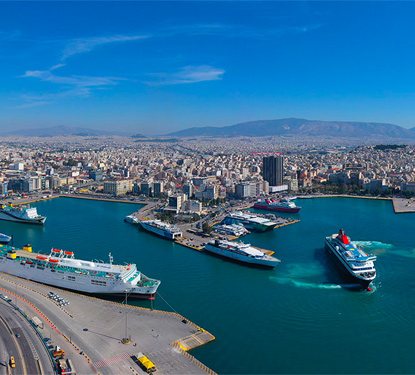 Responsibilities
Understand and map every touchpoint in Deepsea customer's buying journey to develop an effective sales strategy.
Manage a pipeline with multiple Deepsea accounts within the assigned territory.
Pitches for service contract to consolidate the Deepsea customers' service business into Radio Holland network.
Generate proposals, prepares service contract quotations, and demonstrates value proposition to Deepsea customers.
Monitor the account management KPI on spot service and trade sales revenue.
Implement proactive call schedule to increase sales growth.
Develop and maintain consultative sales relationships with all key-buying influences in each Deepsea customer. Utilizes equipment inventory information, CRM and service reports, new leads and cold-calling efforts.
Document, validate and track leads and opportunities through CRM.
Coordinate closely with Inside Sales, Operations and technical teams in all aspects of opportunities capture and proposal processes.
Ability to travel up to 10 days each month visiting fleet teams face-to-face in a sales capacity.
Keeps abreast of competition, competitive issues and technology.
Strictly comply with, all corporate policies and compliance regulation.
To prospect via email, LinkedIn, outbound calls, and attend conferences and events.
Skills / Abilities
Industry knowledge
Product & Service level knowledge
Strategic capabilities
Business intelligence
Communication and interpersonal skills
Negotiation and Persuasion skills
Research and analytical skills
Strong in networking and relation building
Team player
Commitment to accuracy, attention to detail and follow-through with a focus on achieving the top standard of customer satisfaction
Stress resistance.
Work Experience
5+ years of related working experience with solid connection with the shipping companies. Demonstrate successful track record of achieving US$1 million and annual quotas.
Education
Bachelor or Master in Business administration.   
Our Offer
A challenging international working environment within maritime industry and a competitive Compensation and Benefit package.
Apply
Do you have a proven track record as a Business Development Manager and are you ready for the next challenge? Please send your cover letter and résumé to jobs.nl@radioholland.com