Job description
You will manage several (sub)projects with a reliable profile and complexity. You are responsible for successfully planning, executing, and completing these (sub)projects, working closely with other project managers. With your leadership qualities and problem-solving abilities, you ensure that projects are delivered within the set time, budget, and quality.
You will report to the Head of Project Management.
You will operate from Rotterdam.
Who we are
Radio Holland is globally known as an important specialist in Satellite and Radio communication, Navigation, Automation and Observation systems for various maritime users in the shipping industry. For every conceivable electronic function on board, we offer innovative, efficient solutions by supplying, installing, and integrating advanced and high-tech equipment. In addition, we guarantee fast and efficient service through a worldwide network of branches and agents along the world's major shipping routes.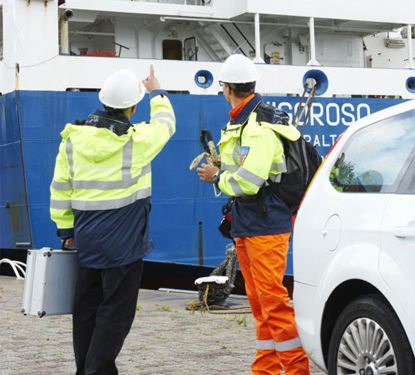 Responsibilities
The projects you will work on are consistent and require a procedural efficiency. Your main tasks will consist of:
Accepting sales projects; check before the start of the project that all applicable procedures have been followed correctly.
Executing the projects according to the contractual agreement with customers and suppliers, within budget and in line with our business objectives in the areas of ethics, quality, health, and safety.
Focusing on revenue growth, improving business results, and fostering a corporate culture of ownership and collaboration.
Actively maintaining the customer relationship during the project. Reporting to the appropriate business development manager on any escalations affecting the relationship.
Drawing up project plans, monitoring progress against the plan and contract, reporting periodically on progress and deviating and escalating if necessary.
Planning resources and selecting teams to implement the project based on the required competencies.
Setting material requirements for projects and preparing material orders for the procurement department.
Making project evaluations and evaluating how project results were achieved.
Actively sharing knowledge on how to improve the project approach for future projects.
Being responsible for the aftersales activities during the warranty period of the project.
Being responsible for creating conditions that allow work to be carried out safely and responsibly.
Making agreements with our customers on safe working conditions, conducts toolbox meetings with relevant internal stakeholders and hired staff.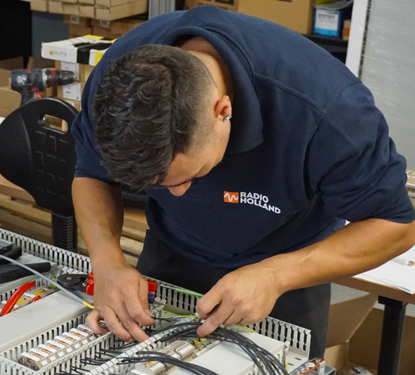 Skills / Abilities
To be a Radio Holland Project Manager we want you to have experience with small size projects and strong leadership skills. Besides this, we want you to have:
A hand on, pragmatic approach with good negotiation skills.
Persuasion and organizational skills.
Strong communication and analytic skills.
A team player.
Fluent Dutch and English language skills (verbally and written).
Excellent computer skills.
Affinity for technology and automation.
Work Experience
At least 1 year of experience in a similar job. Developed knowledge of technical, regulatory and product relatable knowledge on the job.
Education
Bachelor's Degree in Engineering or in a similar direction.
Our Offer
At Radio Holland we offer a dynamic workplace and an attractive compensation package matching your skills and experience. You also get the chance to work in an enthusiastic team of like-minded professionals.
Apply
Join our dynamic team at Radio Holland and play a vital role in our finance operations. Apply now and contribute to the success of our organization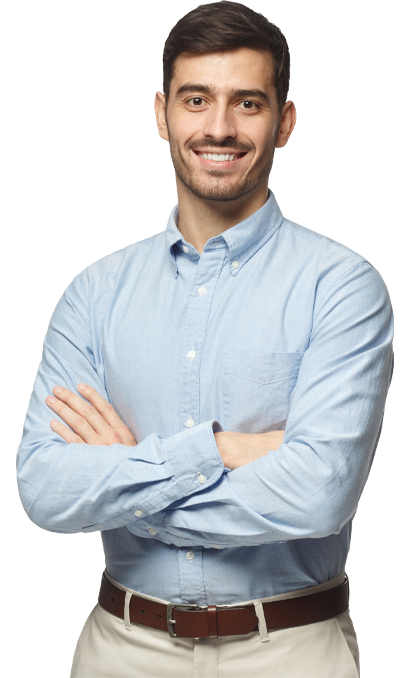 Acquisition in response to this vacancy is not appreciated. No rights can be derived from resumes supplied unsolicited by employment and secondment agencies.