Job description
The scope of your work is Global.
In your role you support the organization and the global QHSE manager in QHSE related projects, analyses and reports. You actively contribute to the optimalization and implementation of the Radio Holland QHSE management system.
You are located in Rotterdam or Antwerp and report to the Global QHSE Manager
Who we are
Radio Holland is globally known as an important specialist in Satellite and Radio communication, Navigation, Automation and Observation systems for various maritime users in the shipping industry. For every conceivable electronic function on board, we offer innovative, efficient solutions by supplying, installing and integrating advanced and high-tech equipment.
In addition, we guarantee fast and efficient service through a worldwide network of branches and agents along the world's major shipping routes.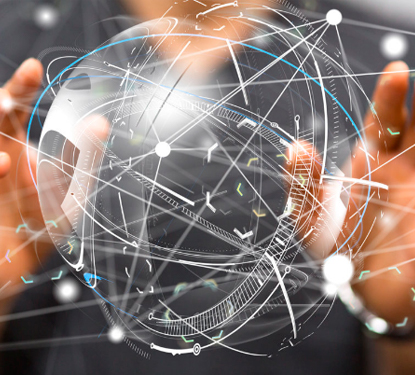 Responsibilities
Co-development and planning of global initiatives to improve our QHSE performance
Fulfill PON requirements on CSR reporting and act as main contact for the environmental performance management.
Conducting QHSE audits within the European region
Supporting the Global QHSE manager in maintaining the SharePoint site and other QHSE applications and documentation.
Support (European) business in commercial QHSE qualifications and tenders
Support the supply chain management team and local managers with their regular QHSE activities, such as: toolbox meetings; workplace inspections; incident investigation, calibration, QHSE training and follow-up on QHSE related actions
Create insight in the QHSE performance by maintaining and issuing QHSE reports for management and QHSE managers
Skills / Abilities
Role model if it comes to QHSE
Strong communication and influencing skills
Advisory and consulting skills
Good Analytical skills enabling data analyses and determining Root causes in case of issues
Proactively engages with stakeholders (GLT +2) to support them to achieve set QHSE goals
Positive attitude to motivate stakeholders to comply to QHSE policies and procedures and to encourage improvements
Work Experience
2 year work experience in the field of QHSE or relevant experience in the maritime industry complimentary to this role
Education
MBO+, Health & safety management training; auditor training, has knowledge of iso 9001, 45001 and 14001
Our Offer
A challenging international working environment within maritime industry and a competitive Compensation and Benefit package.
Apply?
Do you have a proven track record as a QHSE Officer and are you ready for the next challenge? Please send your cover letter and résumé to jobs.nl@radioholland.com