Service Coordinator
The service coordinator is from start to end, responsible for the execution of service jobs by the service engineers (repairs, troubleshooting, installation, maintenance on navigation and communication equipment on behalf of the customers of Radio Holland. And he or she is responsible for the quality, progress and outcome of service provided to the customer.
Key deliverables:
Achieve the highest levels of quality, performance and customer satisfaction while coordinating service jobs on behalf of Radio Holland's customers;
Maintaining or increasing profitability level on all service jobs handled as per Radio Holland standards;
Identify best practices across the Service team and constantly seek to implement the practice in enhancing efficiency and productivity of the Service team.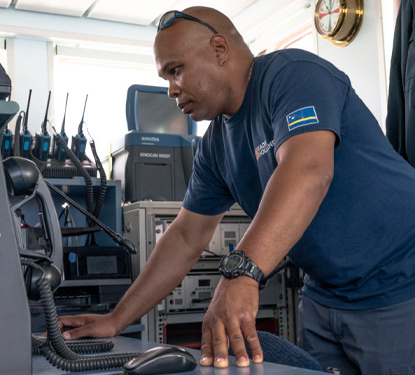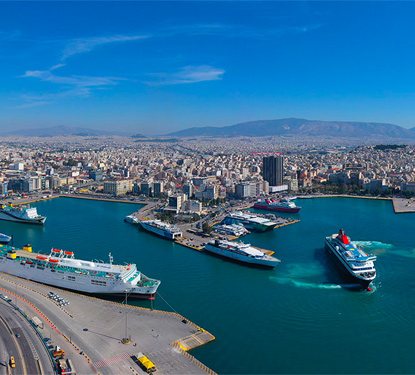 Summary of key responsibilities:
Assist General Manager in leading the Service team while upholding the highest levels of standards, integrity and profitability;
Represent Radio Holland in the best way possible regarding performance, attitude, safety, quality and customer service;
Ensure 100% compliance with the export compliance guidelines of Radio Holland;
To ensure that all jobs are attended on time and as per customer requirements.
Create daily / periodic service job schedules and, in cooperation with the junior coordinators, assign them to the service engineering teams;
Review, periodically, the service reports submitted by the service engineering team and, whenever possible, offer suggestions for improvements;
Review, periodically, in consultation with the General Manager, the status of the spare for all equipment and ensure availability of all spares required for successfully completing all the jobs and avoid losing any jobs due to lack of spares;
Proactively respond to customer inquiries and customer complaints and seek permanent solutions.
Create regular updates and status reports on the jobs being handled by Radio Holland for all stakeholders involved (General Manager, Regional Management, Customers etc.);
Coordinate with the General Manager and the Finance team to ensure accurate invoicing of the customer with due regard to the profitability expectations of Radio Holland;
If necessary, contact Manufacturer(s) for solutions for customers that cannot be arrived at locally;
Organize and attend team meetings to discuss the performance of the Service team and offer solutions for improvement(s);
Adhere to policies, regulations, and standards relating to QHSE principles of Radio Holland and the customer including those at transient job sites;
Skills/Abilities
Be professional and positive with an attitude that demonstrates responsibility;
Strong oral and written communication abilities in English;
Possess the ability to convince;
Team management skills;
Demonstrates and applies strong problem-solving skills in day to day operations;
Comprehend current and emerging technologies;
Have good 'people skills' for building relationships with colleagues and customers;
Ability to maintain composure under pressure;
IT savvy.
Work Experience Requirements
At least 4-5 years of experience in a similar role;
Customer service/coordination in a technology-driven industry, a must;
Exposure to working with coordinating within a small to medium-sized teams preferred;
Exposure to the shipbuilding (new built, retrofit), oil and gas (rigs, refineries), or navy-related industries is preferred, but not a must.
Education
Minimum of Bachelors' or a Diploma in electronic/electrical engineering.
Diploma or certification in IT / Electrical / Electronics.
Interested?
Do you want to apply or do you have some questions. Don't hesitate to contact us!