Functieomschrijving
Als Service Coördinator Deepsea komen de klantaanvragen bij jou binnen en ben jij hét aanspreekpunt van de klant gedurende het gehele proces. Je beoordeelt binnenkomende klantaanvragen, overlegt met de klant over de aard van de aanvraag, inventariseert, adviseert en offreert wat er nodig is om tot de juiste oplossing te komen.
Zodra de klant je offerte heeft goedgekeurd, zowel operationeel als financieel, schakel je direct met onze planning zodat er op het gewenste moment één van onze Service Engineers aan boord kan om de werkzaamheden uit te voeren en/of de spare-parts te leveren. Je voert en legt de benodigde communicatie vast zodat je collega het schip op het geplande moment bezoekt. Je houdt continu de vinger aan de pols en bent het aanspreekpunt voor zowel de klant als de Service Engineer.
Het doel van de functie is het zo efficiënt mogelijk coördineren van operationele werkzaamheden zodat de klant snel en kwalitatief hoogwaardig bediend wordt. Je weet zonder moeite de ballen van meerdere klantaanvragen tegelijk hoog te houden. Dit doe je samen met een zeer proactief team van Maritieme professionals die het "ontzorgen" van de klant als dagelijkse missie hebben.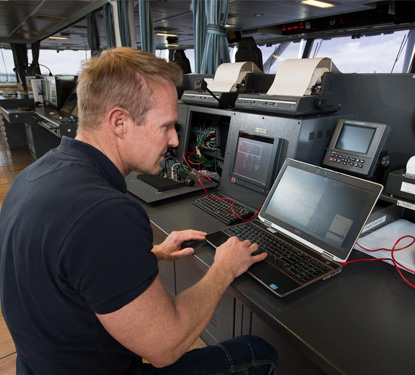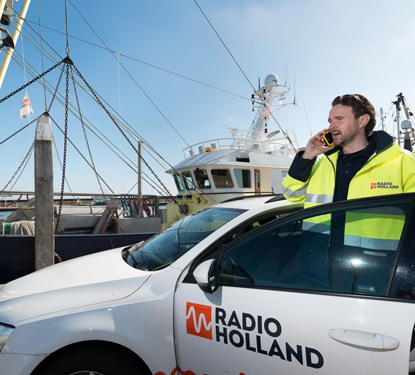 Taken en verantwoordelijkheden
Je bent 'call owner' van de binnenkomende klantaanvragen en het aanspreekpunt van de klant gedurende het gehele proces;
Je bent van A tot Z (aanvraag tot nazorg) verantwoordelijk voor de klantorder;
Je overlegt met de klant over de aard van het verzoek en adviseert wat er nodig is om tot de juiste oplossing te komen;
Je voorziet collega's van een complete werkinstructie van de opdrachten en verwerkt alles in de relevante systemen;
Je doet de werkvoorbereiding en zorgt dat de juiste materialen, onderdelen en gereedschappen klaarliggen zodat de werkzaamheden en leveringen volgens planning uitgevoerd kunnen worden;
Je houdt een debriefing met de Service Engineer(s) en brengt de klant op de hoogte van de reultaten van de uitgevoerde werkzaamheden;
Je zorgt dat alle benodigde informatie wordt verwerkt zodat de facturen op tijd en juist worden verstuurd;
Je benadert klanten proactief om de orderportefeuille te optimaliseren.
Wat breng jij mee?
Wij zoeken een collega die affiniteit heeft met maritieme elektronica en die zich wilt verdiepen in ons uitdagende vak. Verder vragen wij:
Aantoonbaar HBO werk- en denkniveau;
Minimaal 3 jaar ervaring met commerciële dienstverlening (bij voorkeur in een technische omgeving);
Je kunt goed omgaan met adhoc situaties en de dynamiek van de maritieme sector;
Je communiceert helder met zowel interne als externe stakeholders;
Je bent service minded en niet bang verantwoording te nemen;
Je hebt een proactieve houding, denkt in oplossingen en kan goed zelfstandig werken;
Je bent handig met computersystemen (kennis van Navision & Zendesk is een pré);
Uitstekend in de Nederlandse en Engelse taal zowel in woord en schrift;
Je bent bereid om 1x in de 6 weken weekenddienst te draaien.
Wie zijn wij?
Radio Holland is wereldwijd bekend in de maritieme industrie als Global NavCom, Connectivity, ICT on Board en Service & Maintenance provider. 24 uur per dag, 7 dagen per week beschikbaar, verbindt Radio Holland haar klanten met een ongeëvenaard wereldwijd servicenetwerk van 70 kantoren langs de wereldwijde scheepvaartroutes.
Dit maakt het werken bij Radio Holland de moeite waard!
Je komt terecht in een team van gelijkgestemden. Er wordt met passie over techniek en het werk gesproken en er wordt onderling veel gelachen. We geven daarnaast alle ruimte om je werkzaamheden zelfstandig uit te voeren en zullen je ondersteunen en bijscholen indien gewenst.
Daarnaast bieden wij;
Een uitdagende werkomgeving binnen de internationale maritieme industrie;
Een salaris tussen de € 2.700,- en € 3.800,- bruto per maand, afhankelijk van kennis en ervaring;
8% vakantiegeld en een vaste jaarlijkse gratificatie;
25 vakantiedagen en 13 ADV dagen;
Een laptop en telefoon van de zaak;
Een dynamische, plezierige en succesvolle werkomgeving;
De ruimte om je te ontwikkelen en kansen om je binnen Radio Holland of Pon (moederbedrijf) verder te groeien.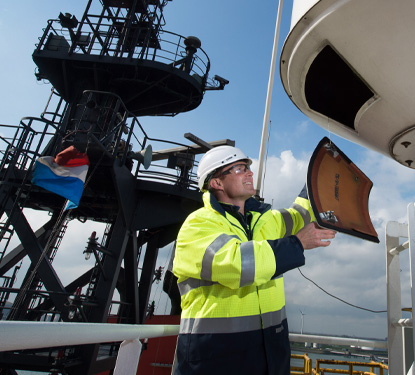 Wil jij bij ons komen werken?
Voor meer informatie over de functie of om te solliciteren kun je contact opnemen met Rasi Fawaz (Recruiter) +31 6 15560750 of via jobs.nl@radioholland.com.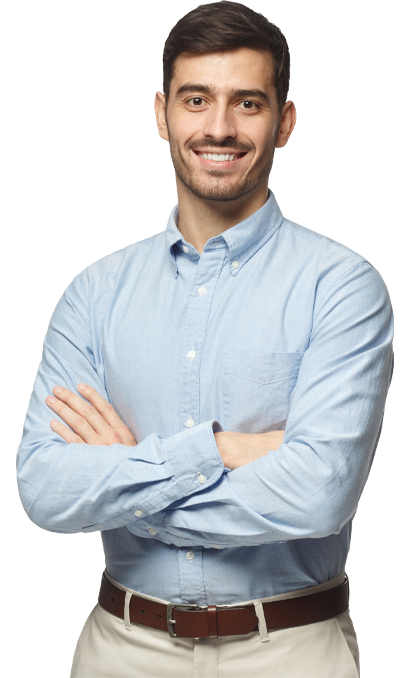 Acquisitie naar aanleiding van deze vacature wordt niet op prijs gesteld. Aan cv's die ongevraagd worden aangeleverd door uitzend- en detacheringsbureaus kunnen geen rechten worden ontleend.