Voor onze vestiging in Antwerpen zoeken wij een dynamische kracht in de service afdeling van communicatie-, navigatie- en observatieapparatuur. Je bent verantwoordelijk voor het inplannen van installaties en reparaties aan boord van zeeschepen en/of objecten die RHBE onder contract heeft.
Hierbij ben je verantwoordelijk voor onderstaand takenpakket:
Neemt een proactieve houding aan naar klanten en neemt aanvragen in behandeling
Categoriseert aanvragen via ticketing systeem
Verzamelt informatie m.b.t. service aanvraag en daarbij horende prijzen, materialen en beschikbaarheid van techniekers
Zet informatie om in een quotatie volgens vastgelegde procedure
Zorgt voor inplanning van eigen techniekers in België of subcontractors
Zorgt voor inplanning van techniekers van andere Radio Holland entiteiten
Maakt service orders aan volgens vastgelegde procedure
Controleert de voortgang van uitstaande service aanvragen en grijpt in indien nodig
Informeert klanten over de voortgang van de service en zorgt voor klanttevredenheid
Beoordeelt facturen van subcontractors, keurt deze goed of protesteert deze indien niet akkoord
Regelt follow up indien service niet succesvol is uitgevoerd
Behandelt facturen van subcontractors en in geval van betwisting wordt er overleg gepleegd met service manager
Stuurt technici, subcontractors en administratie aan
Draagt zorg voor het serviceproces: vanaf orderacceptatie tot en met levering van de materialen en diensten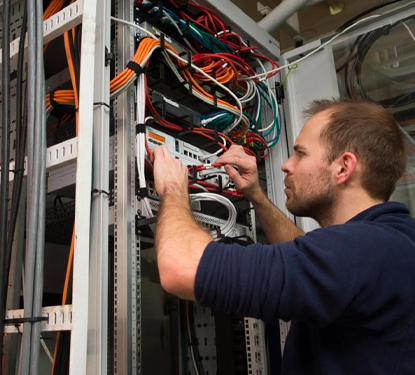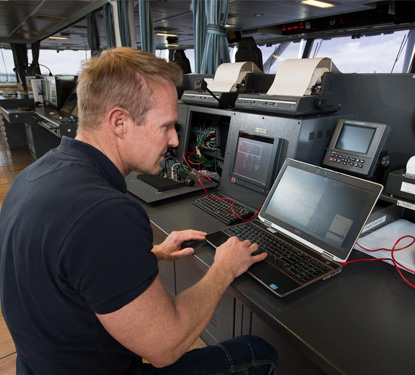 Profiel
Je beschikt minimaal over een diploma technisch middelbaar onderwijs en je hebt ervaring in planning/coördinatie. Je bent assertief ingesteld en gaat graag een uitdaging aan.
Je bent stressbestendig en communicatief sterk. Je beheerst de Nederlandse en Engelse taal, zowel schriftelijk als mondeling. Je hebt een sterke verantwoordelijkheidszin die kwaliteit en continuïteit waarborgen en waardoor je zelfstandig een opdracht tot een goed einde kan brengen. Kennis van communicatie- en/of navigatieapparatuur is een duidelijke pré. Affiniteit met de maritieme markt speelt in je voordeel.
Aanbod Werken in een hecht en collegiaal team binnen een internationale organisatie en een steeds evoluerende sector. Een vast bediendencontract, een aantrekkelijk salaris afgestemd op verworven kennis en ervaring, GSM en laptop.
Geboeid?
Stuur zsm je cv en motivatiebrief per mail naar cindy.voorhoof@radioholland.com. Voor meer informatie kan je contact opnemen met Hendrik Impens op 03/320.99.78.