Join our team as a Service Sales Engineer at Radio Holland in Antwerp and contribute to the seamless inside sales process.
As a Service Sales Engineer at Radio Holland, you support the inside sales process in order to prepare and ensure accurate commercial handling of customer requests. In this role you will play an important part in providing excellent service and support to our customers and developing new business opportunities. You will report to the Customer Service Team Lead.
Who are We
Radio Holland is globally known as an important specialist in Satellite and Radio communication, Navigation, Automation and Observation systems for various maritime users in the shipping industry. For every conceivable electronic function on board, we offer innovative, efficient solutions by supplying, installing, and integrating advanced and high-tech equipment. In addition, we guarantee fast and efficient service through a worldwide network of branches and agents along the world's major shipping routes. We strive for a high level of service and a long-term relationship with our customers and focus on innovative and sustainable technologies to improve efficiency and safety on ships. Always there. Everywhere.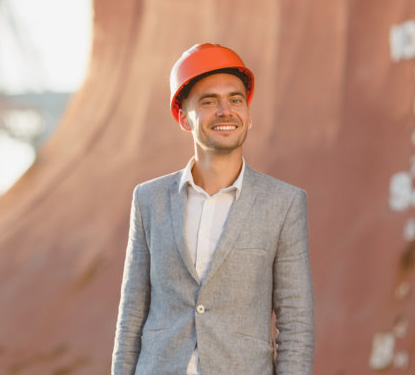 Responsibilities
In this role being accurate is very important. Besides this your main tasks will consist of:
Being part of the RFG (request for quote) process and ensures the preparation and technical elaboration of tickets/RFG components; Sending quotations and answer all customers' enquiries on service, survey, commissioning and installation professionally and timely;
Works within sales authorization and precisely defined pricing guidelines;
In case of uncertainties, ensures to align with sales, technical, logistics and/or the Customer Service Team Lead;
Cost price calculations of orders based on customer requirements and wishes;
Ensures that all relevant information is up to date, correct and complete in the systems (Zendesk/Navision);
Ensures all documentation and information in Zendesk is complete for handover to Operations;
Register relevant external customer feedback.
Skills / Abilities
To be a Radio Holland Service Sales Engineer, we want you to be:
Customer oriented;
Accurate;
Able to think with a commercial mindset;
A team player;
Strong in communication skills;
Fluent in English, both verbal and written;
Experienced in a similar position (+ 2 years);
(at least) a secondary vocational graduate
Our offer
At Radio Holland we offer a dynamic workplace and an attractive compensation package matching your skills and experience. You also get the chance to work in an enthusiastic team of like-minded professionals.
Apply?
Do you have a proven track record as a Service Sales Engineer and are you ready for the next challenge? Please send your cover letter and résumé directly to jobs.nl@radioholland.com