Meewerkstage Communicatie/Marketing
Radio Holland is internationaal een bekend bedrijf en gerenommeerde naam in de maritieme industrie. Radio Holland levert navigatie en communicatie apparatuur en IT systemen aan schepen en platforms over de hele wereld, van megajachten tot binnenvaartschepen, marineschepen, visserij en grote vaart. Daarnaast ondersteunt Radio Holland met haar wereldwijde netwerk haar klanten met service en onderhoud om al die systemen in goed werkende staat te houden.
Met meer dan 70 vestigingen wereldwijd en één centrale communicatieafdeling op het hoofdkantoor in Rotterdam, ben je vaak in contact met collega's uit andere landen. Zo begin je je dag met het beantwoorden van mailtjes uit Singapore, en sluit je hem af met een videocall over een beurs in Brazilië. Ook zijn er verschillende interne zaken waar mee je je bezig zal gaan houden. Denk hierbij aan een Nederlands personeelsbulletin en een wereldwijde nieuwsbrief.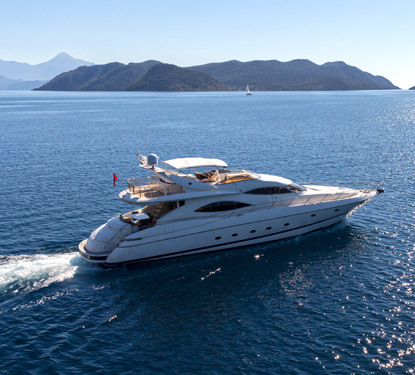 Werkzaamheden:
Het creëren van content en inplannen en bijhouden van de content kalender en social media kanalen.
Het coördineren van een social media campagne en uitdenken van onze social media strategie.
Het monitoren van de social media kanalen.
Het vergaren van content voor een interne nieuwsbrief en deze gereed maken voor publicatie.
Het vergaren en editen van content voor de wereldwijde interne nieuwsbrief.
Het schrijven van persberichten
Werken aan de content van de website en bedrijfs apps
Assisteren bij de organisatie van (klanten)events en beurzen
Gewenst profiel:
Minimaal HBO niveau
Je hebt een proactieve houding en denkt mee over alle communicatie activiteiten en ons communicatieplan
Je vindt het leuk om samen te werken in een team, maar kan ook goed zelfstandig aan de slag.
Je beheerst de Nederlandse en Engelse taal
Social media is deel van je leven!
Wat bieden wij:
Een leerzame, interessante en gezellige stageplek in een klein team waar je binnen je werkzaamheden regelmatig uitgedaagd wordt en waar je kunt groeien.
Veel verantwoordelijkheid binnen je werkzaamheden.
Een passende stagevergoeding en reiskostenvergoeding
Een leuke werkplek in de haven van Rotterdam!
Interesse?
Zoek Radio Holland op LinkedIn, Instagram of Facebook, bezoek radioholland.com of neem contact op met Erwin Bik, erwin.bik@radioholland.com of tel. 010-4283344.