Job description
In your role as Team Lead Customer Services you are responsible for the Global customer services process, from 'Request For Quotation' till receipt of the 'Customer Purchase Order', and to ensure effectiveness, efficiency and tot implement one way of working.
You are based in Antwerp or Rotterdam and reports to the Customer Service Manager (CSM).
Who we are
Radio Holland is globally known as an important specialist in Satellite and Radio communication, Navigation, Automation and Observation systems for various maritime users in the shipping industry. For every conceivable electronic function on board, we offer innovative, efficient solutions by supplying, installing and integrating advanced and high-tech equipment.
In addition, we guarantee fast and efficient service through a worldwide network of branches and agents along the world's major shipping routes.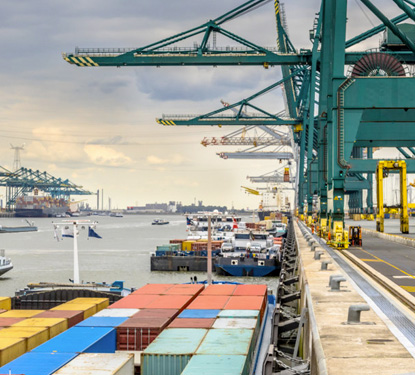 Responsibilities
Responsible for the assigned geographical area
Leading a team of sales engineers to build high performing teams
Driving the process and process improvements including implementation in the assigned geographical area
Analyse where to improve and propose improvement suggestions within the Regional Inside Sales team
Develop and maintain the Global Inside Sales roadmap, together with the Regional Inside Sales team members
Contribute to agreed process improvements, assisting CSM in carrying out action plans and ensuring that the team is clear and follows through on the right processes
Provide regular updates to the CSM on the development of the Inside Sales team
Ensure the agreed improvements are timely communicated and implemented within their teams
Roadblocks and concerns should be identified and raised to CSM for discussion
Ensure improvements are agreed by CSM before sharing and seeking support from team members
Be a positive and energetic ambassador who ensures the colleagues in her/his area will always be taken and kept onboard
Ensure conversion of customer requests (Zendesk tickets) for Deepsea service & trade into a quotation and a customer response within two (2) hours
Ensure that customers' quotations are being followed up on within 2 working days after submission
Ensure timely collection of purchase orders (PO's) for won service & trade jobs
Ensure timely re-assignment of won Deepsea service Zendesk tickets, including PO, to the Global Operations team
Manage the Zendesk inboxes for Deepsea service & trade and ensure timely follow up and the assignment of Sales Engineers to tickets
Ensure sufficient manpower, in terms of Sales Engineers, are available
Train Sales Engineers, both commercially & technically, in order to be competent and experienced enough to ensure a seamless customer experience
Skills / Abilities
Leadership skills
Strong communication and collaboration skills
Commercial oriented
Consulting skills
Team player
Strong in stakeholder management
Sensitive to organizational and cultural/ people dynamics
Fluent English verbal and in writing
Work Experience
Leadership or consulting experience 2+ years in sales environment
Education
Bachelor or Master in Business Administration
Our Offer
We offer an attractive compensation package matching your skills and experience and a chance to work in a team of like-minded professionals.
Apply
Do you have a proven track record as a Team Lead Customer Services and are you ready for the next challenge? Please send your cover letter and résumé directly to jobs.nl@radioholland.com