DM-800 ECDIS
The Danelec DM 800 ECDIS range is designed based on valuable feedback from ship owners and longtime users of ECDIS products. Inspired by customer needs, the innovative Danelec Marine ECDIS range is developed to meet the specific requirements of the maritime industry.
Danelec's SWAP technologyTM is completely progressive, and our worldwide system and round the clock service implies that technicians are minutes away – with the parts you require. The whole process is finished in one service call within a couple of hours.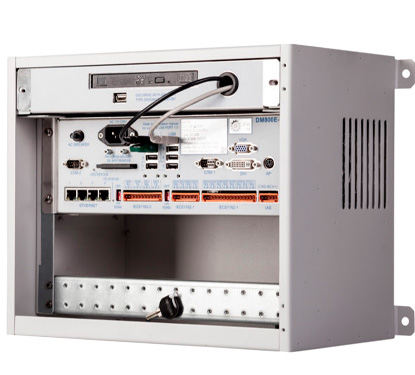 The advantages are priceless:
SWAP technologyTM:
Time-conserving by facilitating repairs on the ship to be completed within hours rather than days
Pocket-friendly by minimizing man hours for service calls
Safeguards vital shipboard information on a hot-changeable memory card
Enables ship to keep to timetable, minimizing in-port holdups for repairs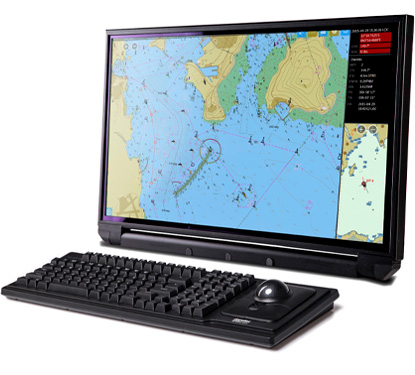 Electronic Chart Display and Information System
An Electronic Chart Display and Information System (ECDIS) is a PC oriented navigation framework employed as a distinct option for paper navigation charts. Incorporating an assortment of real-time data, it is a computerized decision maker, with the ability to consistently decide a ship's position in relation to land, mapped items, navigation support and undetected risks.
The ECDIS incorporates electronic navigational charts (ENC) and coordinates data from the Global Positioning System (GPS), gyro, speed log and conceivably additional navigational sensors, for example, fathometer, radar and automatic identification systems (AIS).
Danelec Marine ECDIS Range
The Danelec Marine ECDIS range is built considering important input from vessel owners and longtime clients of ECDIS products. Motivated by client needs, the modern Danelec Marine ECDIS range is built to attain the prerequisites of the sea trade.
By acquiring exact data regarding the position of the vessel, the ECDIS can assist with making navigation effortless and considerably enhances safety at sea. The framework incorporates natural course-plotting capabilities, guaranteeing ideal navigation courses, which as well can prompt fuel conservation.
DM800 ECDIS enhanced features
Dual processor system
Advanced network capability providing additional security and redundancy
4 Ethernet ports / 12 serial (NMEA) inputs
Want to know more?
Contact one of our specialists for more information or a quotation, they are more than willing to assist.