Furuno FAR-3000 Chart Radar
The new FAR-3000 series Chart Radar combines Furuno's enhanced target detection with a refined user interface and new, aerodynamic antennas, as well as a host of new and improved features. The FAR-3000 comes with a performance monitor as standard supply.
Furuno offers workstations that combine flexibility and redundancy. Users may easily select ECDIS, Chart Radar, Conning display or Alert Management System at any multi-function display. Navigators will enjoy reduced workload and significant freedom to move about the bridge. All necessary information is available on a variety of displays and at locations that may be altered as required.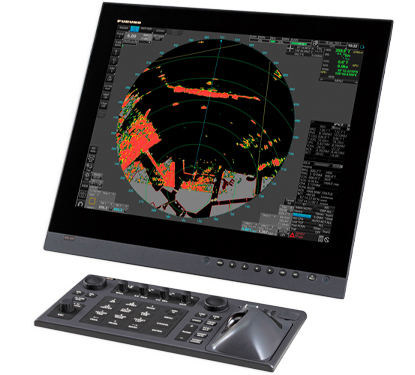 Want to know more?
Contact one of our specialists for more information or a quotation, they are more than willing to assist.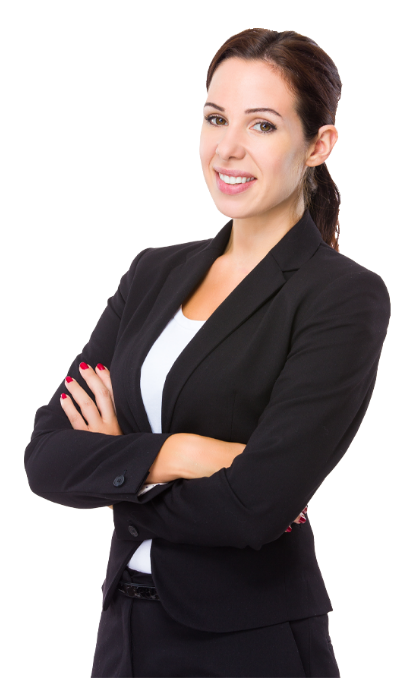 Features include
Newly designed antenna scanners to suppress aerodynamic drag and prevent a spike in temperature
27″ wide LCD monitor
Target Tracking (TT)
Automatic Clutter Elimination (ACE)
Multi-function display (MFD) capability*
Less maintenance required using the DC brush-less motor
Ethernet network link between antenna unit and below-deck processor unit
Optional LAN signal converter enables users to extend the cable between the antenna unit and processor unit
*MFD capability is to be implemented as software update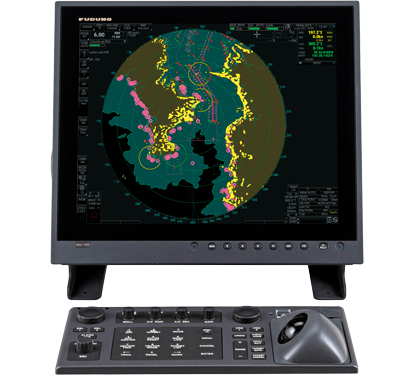 Automatic Clutter Elimination (ACE) function of Furuno chart radar provides clear echoes
Users can quickly adjust the radar image with a single action. When Automatic Clutter Elimination (ACE) function is activated, the system automatically adjusts the clutter reduction filter and gain control according to the sea and weather conditions selected (Calm/Rough Sea/Hard Rain). The advanced echo averaging architecture is also incorporated into Automatic Clutter Elimination (ACE) function. Users can avoid complicated adjustment processes, resulting in clear echo images.
Common sensor adaptor makes installation and maintenance easy
The Sensor Adapter acts as a central medium to gather all the sensor data and collectively feed it to all FAR-3000 Chart Radar and FMD-3200/3300 ECDIS in the network. Since the sensor adapter can be extended to interface with all the sensors within the network, individual cable connections in the sensor-to-Chart Radar/ECDIS interface can be greatly reduced.