Furuno Far 28×7 Series Radar
The revolutionary FAR28x7 series of X- and S-band Radars are the result of FURUNO's 50 years' experience in marine electronics and advanced computer technology. This series of equipment is designed to meet the exacting standards of the International Maritime Organization (IMO) for ships of 10,000 GT and above. Utilizing a high-speed Ethernet network, the Furuno Far 28×7 Series Radar brings flexible system expansion and consolidation to onboard navigation systems.
Furuno Far 28×7 Series Radar can display data about AIS-equipped ships, when connected with an AIS transponder. AIS enhances detection of other ships and AtoN (Aid to Navigation) on radar by displaying their movement and status with easy-to-read symbols and text. The radar antenna is available with 4, 6.5, or 8 feet radiator. For the X-band, the rotation speed is selectable from 24 rpm for standard radars or 42 rpm for HSC. The S-band radar is also available with the antenna radiator of 10 or 12 feet. The S-band radar assures target detection in adverse weather where an X-band is heavily affected by sea or rain clutter.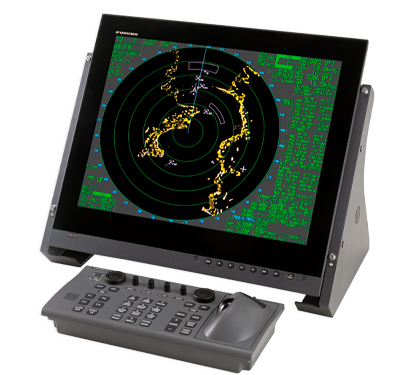 Features
Beautiful color displays
Unparalleled target detection
Advanced signal processing for improved target detection
High resolution UXGA LCD provides crisp radar images
Complies with the existing IMO standards for all ships
Low spurious magnetrons meeting ITU-R unwanted emission standards
Up to four radars can be inter-switched in the network without an extra device
Automatic plotting/tracking of 100 targets manually or automatically acquired
Displays 1000 AIS-equipped targets
Easy operations by customizable function keys, trackball/wheel palm module and rotary controls
Stylish streamlined design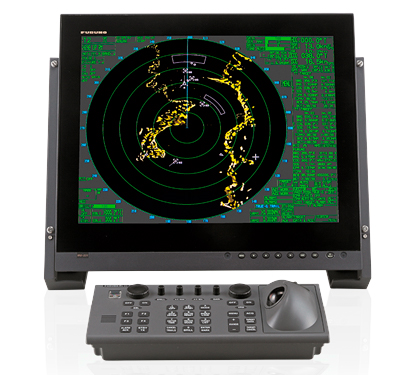 High resolution displays
The display unit employs a 23.1" LCD which provides an effective picture diameter of larger than 340 mm. The high-resolution UXGA, digital flat panel display unit provides crisp and clear radar images through a DVI interface. The DVI interface provides a pure digital video signal by using a digital signal for the entire path which maintains the image quality at the highest level, because the signal is not degraded as a result of a digital to-analog conversion.
The display has selectable color with a day and night background colors for clear presentation in all lighting conditions. Different colors are assigned for marks, symbols and text for easy observation. Target detection is improved by sophisticated signal processing techniques featuring superb short-range detection. Two guard zones are provided as automatic acquisition zones for ARPA. One of two can be set at required ranges and any sector in any form.
Ask Us for More Information?
Contact one of our specialists for more information or a quotation!