Netwave River VDR Inland Navigation Black Box
The Netwave River VDR is a very interesting new development when it comes to fleet management and safe navigation. Although the VDR has been in use for some time in the maritime shipping industry, it has now been specially developed for inland navigation by Netwave, in collaboration with Radio Holland.
The Netwave river VDR offers invaluable assistance in the case of incidents. The play-back functionality allows an incident to be played digitally. The VDR is linked with the River Radar and the intercom system, among others, in order to provide an excellent image of the situation at hand.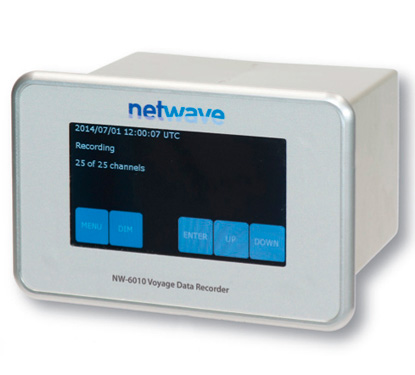 Highlights
10/100/1000 Mbps on 4 Ethernet ports
PoE 10/100 Mbps on 8 Ethernet ports
12 Ethernet ports
Flexible Install
Uninterruptible power
Bridge control unit
Touch screen
Operational Performance Test (OPT)
Power over Ethernet connection (PoE)
Data Acquisition Unit
Power over Ethernet
Scalable depending on requirement
to connect NMEA, digital or analogue inputs
VHF / Audio Interface
Dual function captures incoming VHF
audio and acts as power adaptor for bridge microphones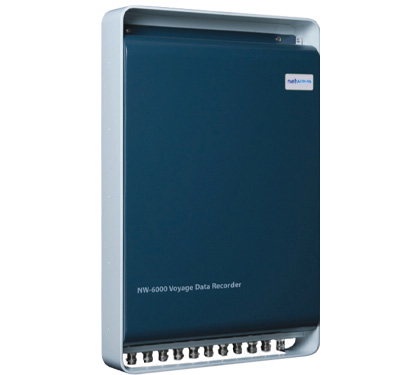 More functionalities
Radio Holland has added functionality to the system to allow the measurement of a ship's performance. This enables data with information about the functioning of the ship to be sent ashore. The Inland Waterways VDR also supports wide ranging additional features, including voice recording with both indoor and outdoor microphones and camera. The Netwave designed fixed capsule recording media with unique stainless-steel fixed capsule housing also offers the added resilience to protect data captured from the harshest environments
Netwave's VDR Ethernet network architecture significantly reduces cabling requirement, while extensive Power over Ethernet (PoE) capability is designed to reduce installation time and offer flexible, scalable installation design. The proven solid-state memory architecture of the NW6000 minimizes ongoing maintenance and support costs and its reliability is reflected in the brands globally renowned quality supported by IS09001. With an unparalleled global service network with over 1200 trained VDR service engineers Netwave is setting standards setting standards in VDR performance.
Want to know more?
Contact one of our specialists for more information or a quotation, they are more than willing to assist.