Cobham SAILOR SP3500 Series
Fully waterproof, the SAILOR SP3500 portable series offers a model for all marine applications including GMDSS and ATEX versions. Specifically designed for use at sea the handsets fit comfortably in the palm of your hand and they are equipped with a ribbed grip that means even with gloves on in wet conditions, there is no chance of dropping it.
Simple on-board communication
With large tactile buttons and control knobs combined with a user-friendly interface, on board communication could not be simpler. Every SAILOR SP3500 series portable also comes with a large, easy to read display with a red backlight to protect night vision.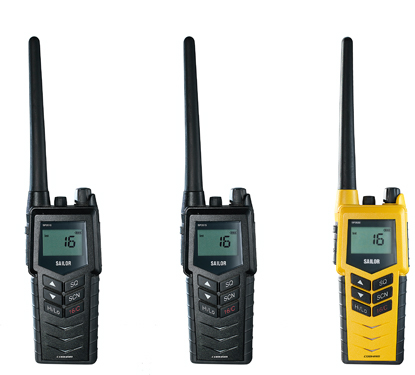 Features
Dual Watch, Tri Watch and Scanning
Robust design
Waterproof (IP67)
Large display
Clear sound
Large tactile buttons
Ribbed grip
Interface to external accessories
e.g. SAILOR 3595 Hand Microphone
Various models
The SAILOR SP3500 portable series features seven high-quality, durable models:
SAILOR SP3510 Portable VHF
SAILOR SP3515 Portable VHF with scrambler and CTCSS
SAILOR SP3520 Portable VHF GMDSS
SAILOR SP3530 Portable VHF ATEX
SAILOR SP3540 Portable VHF ATEX GMDSS
SAILOR SP3550 Portable UHF
SAILOR SP3560 Portable UHF ATEX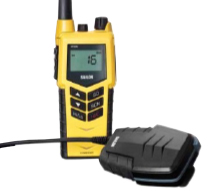 High quality audio
All radios feature powerful transceivers and high quality audio ensuring that all parties can be heard loud and clear even when working in windy and noisy conditions. The SAILOR name gives you confidence that your portable VHF was built for the job at sea.
Need more information?
Would you like to know more about SAILOR SP 3500 Series? Do not hesitate to contact us. One of our technical sales representatives will provide you with all the information that you need.