Tokyo Keiki TG-8000/8500 Gyrocompass
Both Tokyo Keiki TG-8000 gyro and TG-8500 have been designed based on a previous TG model which has been installed on more than 8,000 ships, keeping its high reliability, enhanced follow-up performance and interfacing features for equipment.
Difference between the TG-8000 and TG-8500
The TG-8000 gyro is designed for standard IMO ship applications, whereas the TG-8500 is designed for High-Speed Craft. This makes the TG-8500 suitable for speeds up to 70 knots.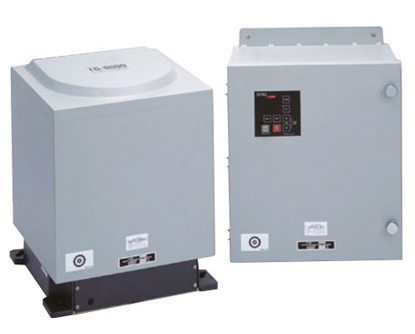 TG-8000 gyro: reduced cost and new features
The TG-8000 gyro is known as one of the most inexpensive gyro compasses available. The main reason for this is that there is no need to change any fluids during overhauls. So, no additional costs for support fluid, mercury, insulating and gasket sets. In contrast to the Sperry NAVIGAT 100/200 and Raytheon Standard 22, the Tokyo Keiki TG-8000/8500 doesn't have a gyro sphere container so this doesn't need to be replaced periodically.
Additionally, it includes a feature that significantly reduces overhaul time as the gyro motor can be braked electronically. This makes a typical overhaul of the TG-8000/8500 no more than 5 hours and cuts down on the number of spare parts needed.
Highlights
Suitable for speeds of up to 70 knots (TG-8500)
Automatic correction function of the speed error
Fast follow-up rate (maximum 75°/s)
Digital signal processing
Fast serial date output (IEC6112-2)
Interfaces with external heading sensor
Minimal system components for dual gyro system for space saving & installation cost
Startup-timer function
Compatible with IBS
Low power consumption
Long service life
Time to bring in Meridian – no more than 4 hours.