Tokyo Keiki PR 2000 autopilot
The Tokyo Keiki PR 2000 Autopilot is widely regarded as a system with stable performance and easy operation for fishing boats, coastal vessels and merchant ships. With over 16.000 units sold all over the world the PR-2000 Series is popular among all uses.
The Tokyo keiki PR-2000 autopilot is available in a stand type which relates to a separately installed gyrocompass, magnetic compass or GPS compass.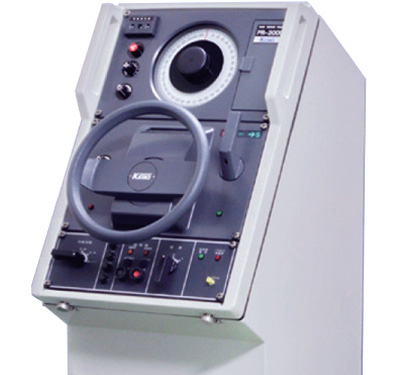 Features
Designed for operational simplicity
More affordable, with improved course holding ability
Variety of system configurations (stand-alone model, GYLOT model, console model)
Compatible with a variety of steering systems
Upgraded economic efficiency and course stability
The PID (Proportional-Integral-Differential) control and dual gain-based weather adjustment minimize propulsion power losses with improved course stability, so the steering can be carried out with greater saving in fuel costs.
Light weight and compact size unit
Downsizing of the power unit is satisfied with Tokyo Keiki's hydraulic instruments cramming Tokyo Keiki's superior technology of electro-hydraulics. The space and weight become 30% less. Additionally, in the automatic steering by GPS compass, when there is an abnormality in GPS compass will occur an alarm from the autopilot.
Want to know more?
Contact one of our specialists for more information or a quotation, they are more than willing to assist.