High Safety Standards
Radio Holland employees work at very different locations around the world. Some in offices, most in various maritime sites. Radio Holland adheres to QHSE (Quality, Health, Safety and Environment) procedures and high safety standards, to ensure the wellbeing of our staff and the quality at work. Safety is our top priority.
Our Aim
A safe and healthy work environment is absolutely essential for all of us. We aim to have zero fatalities and no incidents that harm our customers or our people or put our environment at risk.
QHSE Management System
Radio Holland works according to a worldwide and externally certified QHSE Management System. This means that all Radio Holland offices are certified according to ISO 9001 for Quality, and most offices are certified according to ISO 45001:2018 for Health & Safety and ISO 14001 for Environment. In all offices we work according to QHSE policies as stated in these systems, as well as comply with the laws and regulations of the countries concerned.
We highly value a Safe, Healthy and Environmentally conscious way of working and proactively address HSE issues in the global maritime industry. Every day we are seeking the cooperation from all of our stakeholders to achieve the aim of a safe and healthy work environment.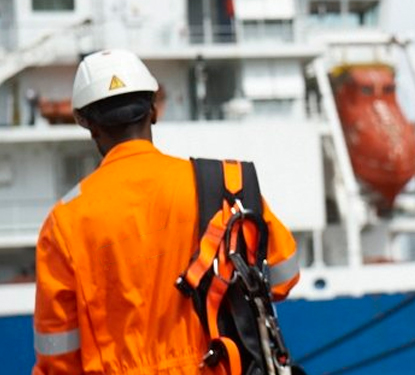 Our Quality Certificates
You can download here our latest quality certificates: