Vessel Traffic Service and Coastal Monitoring
A Vessel Traffic Service (VTS) is a marine traffic monitoring system to track, monitor and manage vessel traffic in critical areas such as harbors, coastal areas and wind farms. With increasing maritime traffic at sea or on inland waterways, the guidance and management of this traffic is crucial. Increased safety and security requirements at borders and critical infrastructure installations such as offshore wind farms also raise the need for high performance surveillance.
Radio Holland is able to deliver configurations suited for a variety of different applications such as locks in accordance with local legislation and the IALA recommendations on VTS systems.
The VTS systems consist of different sensors combined in one user interface to offer the operator a complete overview and optimal situational awareness. Cameras are utilized for visual detection and confirmation. Where visual detection is hampered by the line of sight and poor weather conditions, radar and AIS are used for long range detection under any weather conditions and sea state.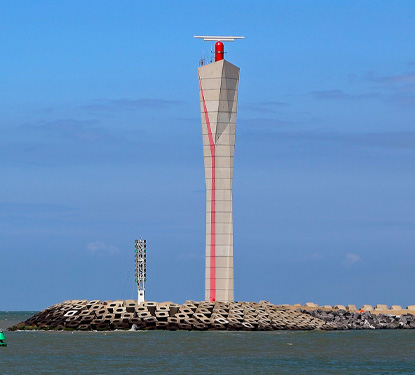 Traffic Management
The VTS system is set up with automated detection of traffic in the set guard zones. Besides detection, automated procedures can be established to act on unauthorized traffic by creating guard zones and vessel 'friend or foe' identification. Guard zones can be automatically communicated to vessels by the use of AIS AtoN information which is automatically displayed on the chart systems of nearby vessels.
Radio Communications
Radio Holland supplies radio communication systems that allow operators to communicate directly with vessels, aviation, coastal installations, ships and offshore installations. Where large areas need to be covered, a radio system can be set up consisting of several radio stations, operated from a single (remote) location. This also offers geographical filtering to prevent the operator being distracted. Where multiple communication systems are in use, a uniform user interface is offered enabling easy and efficient operation.
Get in Touch!
Our specialists are happy to answer your sales questions. Get in Touch with us and we'll get back to you as soon as possible.