Introduction
Safe Port and Coastal Operations
Radio Holland is traditionally located in some of the busiest maritime ports of the world; Rotterdam, Antwerp, Hamburg, Fujairah, Singapore and Shanghai to name a few. From our local offices, we support port authorities and governments by providing advanced solutions for maritime traffic control and coastal surveillance.
We also equip and maintain the navigation and communication equipment of the vessels of port operators, allowing our customers to focus on their core business, maximize the productivity of their berthing operations, ensuring swift vessel handling, whilst adhering to the highest safety standards.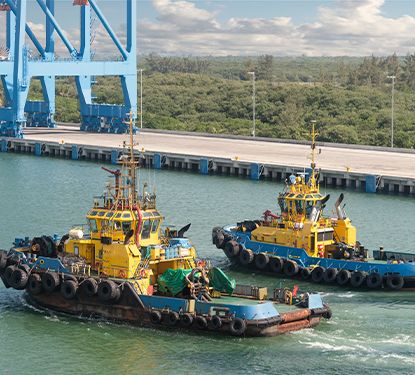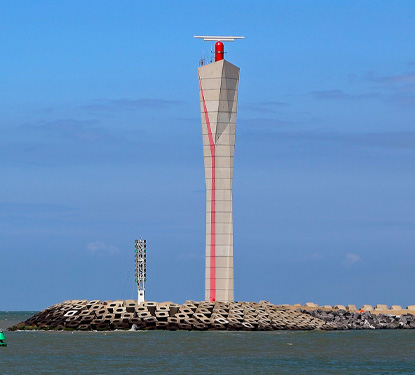 Maritime Traffic Control
Nowadays, ports and harbors must deal with many challenges such as risks of collisions, inefficient berthing services, congestion problems, complex maritime transport for passengers and goods, extreme weather conditions and safety situations.
Radio Holland brings you advanced tools to increase the safety of port operations. Our Vessel Traffic Management Systems closely monitor and track movements in the port or harbor, record or replay past events and track real-time weather forecasts. VTMS, VTS or VTMiS are specialist tools which enable a better coordinated, local and global approach to maritime traffic control and decision support.
We assist port authorities in their choice of Marine Traffic Control from design to commissioning of the system and after-sales support, thanks to our presence in many countries around the world.
Coastal Surveillance Systems
Most of the world's trade is carried by sea. For government authorities, it is vital to maintain the security of coastlines and territorial waters by ensuring real-time, reliable and intelligent information is made available for effective decision-making. The control of coastal waters and coastal onshore regions can be secured by the installation of Coastal Surveillance Systems. They are mission-critical solutions that are based on the integration of navigation, communication, IT systems and software. Customized and adapted to the need of every situation, Coastal Surveillance Systems help to protect coastlines and the maritime domain and guarantee complete shore-based situational awareness, thereby preventing illegal activities while protecting lives at sea and critical onshore infrastructures from intruders. Radio Holland assists governments in their choice of Coastal Surveillance Systems from the design phase to the installation and commissioning of the system and we offer after-sales maintenance support, thanks to our presence in many countries around the world.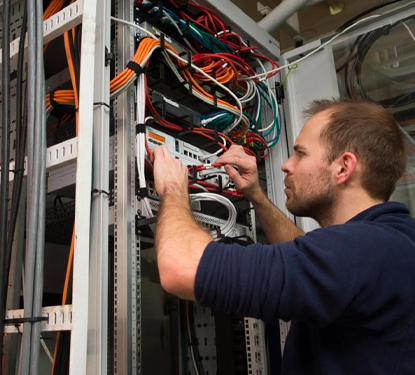 Service
We understand that minimum downtime of the equipment is of the utmost importance. This is not only guaranteed by the high-quality standards and reliability of our products from well-known and proven brands such as Furuno, Cobham, Jotron and many others, but also by our highly-skilled service technicians, operating from Radio Holland offices all over the world. Our extensive stock of spare parts, wide variety of tailor-made service contracts and our remote maintenance possibilities, help you to keep your equipment in optimal technical condition, thus guaranteeing minimum downtime wherever your job may bring you.
More Information?
Do you need more information, just ask us! Our specialists are happy to answer your sales questions and get back to you as soon as possible.