Job description
The scope of your job is Middle East and Africa.
To provide technical support to the complete deepsea team. Drive the technical execution process, Ensure high levels and standards of service execution, performance, safety and customer satisfaction. During the process, you will protect the core values Passion to Perform, Trust to Act, Act Responsibly and Make it Fun.
Who we are
Radio Holland is globally known as an important specialist in Satellite and Radio communication, Navigation, Automation and Observation systems for various maritime users in the shipping industry. For every conceivable electronic function on board, we offer innovative, efficient solutions by supplying, installing, and integrating advanced and high-tech equipment.
In addition, we guarantee fast and efficient service through a worldwide network of branches and agents along the world's major shipping routes.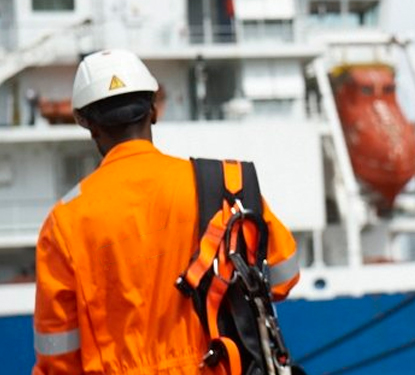 Responsibilities
Leading a team of service engineers
Build high performing teams
Implement the process and process improvements
Analyze where to improve and propose improvement suggestions to the Operations Manager
Timely identify any roadblocks and/or concerns w.r.t. the agreed improvements and seek support
Be a positive and energetic ambassador who ensures the colleagues in her/his area will always be taken and kept onboard
Ensure service engineers upload the service reports via the FSA prior to leaving the vessel
Obtain further technical advice through research or by contacting Manufacturer for advice to Customer, when applicable, for follow up services
Ensure the hours and expense claims submited within 1 working day by the service engineers
Ensure the timesheets are uploaded timely on a weekly basis
Ensure engineers are complying with the use of FSA
Ensure engineer's competences and skill sets are developed through various training programs (on the job, OEM, in house) to meet the business requirements
Keep competences updated in Navision
Participate in the competence meetings
Ensure training assets are maintained in good working condition
Ensure engineer's manufacturer/OEM certificates are kept up to date and arrange for refresher training and/or renewals
Make sure that the SR are up to the Radio Holland Standard
Ensure the survey process, documentation, monitoring and code of conduct are followed by the team
Preparation and participation in (local) Class audits, assisted by the Surveyor Supervisor
Ensure the availability of tools, PPE and test instruments to meet the Business requirements and accurate record keeping of the Work Equipment Register
Ensure the Work equipment for service and survey work is calibrated (where necessary) and records are up to date
Leave management of service engineers, ensuring availability to meet the Business requirements
Work Experience
5+ years of experience in running Technical team in an operational environment
Education
BSc or Master in Electronic Engineering
Interested?
Do you want to apply or do you have some questions. Don't hesitate to contact us!