Furuno Voyager
Furuno voyager is a next-generation bridge system that has been designed using the decades of expertise in sensor devices, network integration and software development. The Furuno voyager bridge system offers multifunction workstations with seamless display of Radar/Chart Radar, ECDIS, Conning and Alert Management System data.
Bridge systems have been developed with a completely new and intuitive user interface, and in strict accordance with the most up-to-date safety and navigation standards in mind.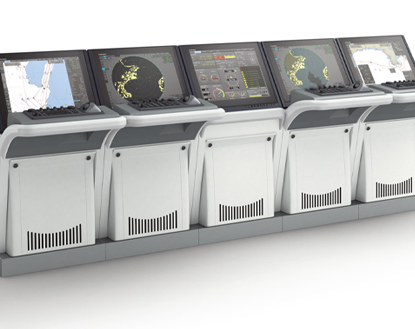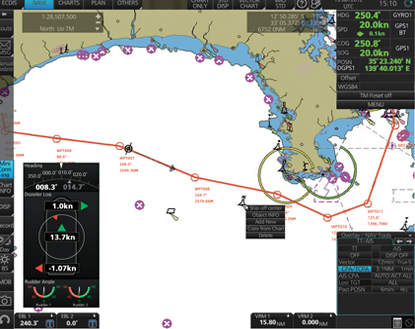 Track Control System
The Furuno voyager features Track Control System through integration of ECDIS and autopilot that enables the vessel to keep on the plotted route automatically with minimum intervention from the navigator.
Enhanced situational awareness
The total network sensor integration delivers enhanced situational awareness to the mariner. An uncomplicated display presentation simplifies and streamlines navigational tasks. Common responsibilities, such as route planning, navigation status monitoring, log-keeping, alarm awareness and day-to-day chart management are made easy through common workstation layout and redundancy of display and control.
Multifunction display (MFD) capability
Furuno voyager offers workstations that combine flexibility and redundancy. Users may easily select ECDIS, Radar/Chart Radar, Conning display or Alert Management System at any multifunction display. Navigators will enjoy reduced workload and significant freedom to move about the bridge, with all necessary information available in a variety of displays and locations.
In ECDIS mode, the operators can generate and edit route plans. Also, ship's behavior can be monitored in relations to the planned route. The detailed parameters set for each waypoint within the route can be viewed in the route information window.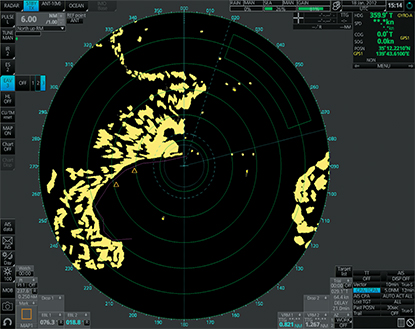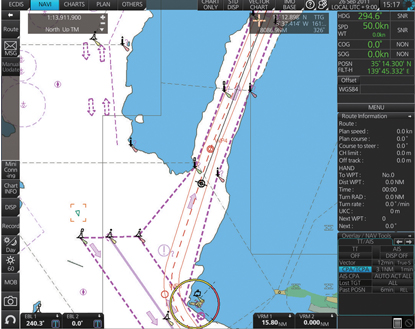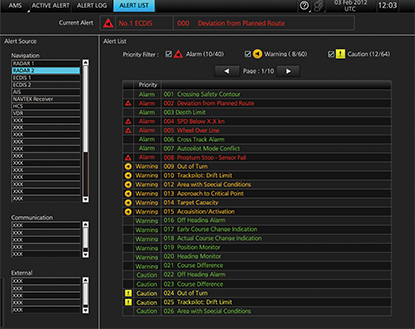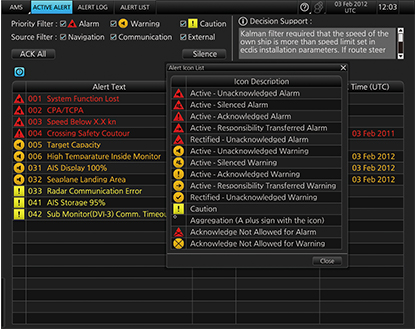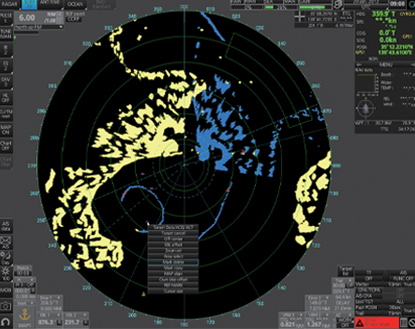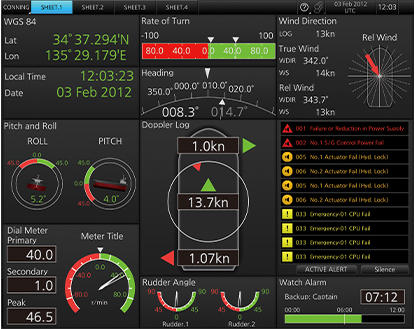 Chart Radar mode & Coning display
In Chart Radar mode, the operators can monitor radar image around the ship, hence enhancing their situational awareness with information about the nearby objects above the sea surface. It is a powerful tool for collision avoidance while the ship is underway.
In the Conning display mode, sensor information and real-time navigation data are presented to navigators in a thoughtfully designed display presentation.
Want to know more?
Contact one of our specialists for more information or a quotation, they are more than willing to assist.