Radio Zeeland Docking Pilot
Radio Zeeland Docking Pilot is developed by Radio Zeeland in corporation with Radio Holland, using the feedback, experience and wishes of the skippers of the inland shipping vessels.
The RZ Docking Pilot shows the distance to the shore from the bow and the stern on a single computer screen. Damage to ship and shore therefore can be prevented!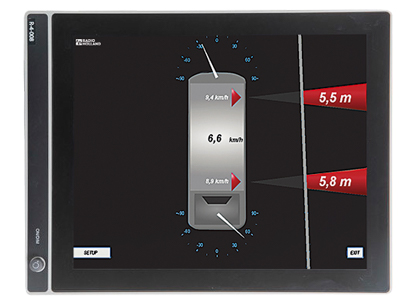 Ask Us for More Information?
Contact one of our specialists for more information or a quotation!