Cobham launched its new generation maritime VSAT antenna platform, the SAILOR XTR™
Recently Cobham SATCOM launched a brand-new maritime VSAT antenna platform – the SAILOR XTR™ – and the first of the next generation antenna systems, the SAILOR 1000 XTR™ Ku. The SAILOR XTR™ is an in-house development from the Cobham R&D team and integrates the pioneering features and benefits of the proven SAILOR VSAT antenna technology.
The new platform combines state of the art software, new powerful electronics and mechanics. This unlocks the potential to optimize every aspect of VSAT antenna operation and management. The VSAT antenna platform is truly future proof, with integral readiness for operation and easy conversion to different frequencies and networks on geo-stationary satellites, and the approaching non-geosynchronous satellite constellations.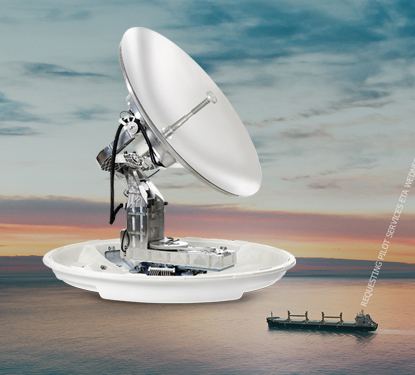 Internet of Things (IoT)
Built-in IoT protocols such as MQTT, SNMP and a RESTful API enable the antenna to become 'self-reporting' as part of any typical satcom solution.
Third-party device integration
With the introduction of an Ethernet port inside every SAILOR XTR antenna, a third-party device such as LTE, 5G, Wi-Fi node can benefit form the prominent position of a VSAT antenna on a ship and data to/from that device is securely routed to an port on the new SAILOR XTR™ below deck unit via a single coax cable at 1 Gbps speed.
With unrivalled RF performance SAILOR XTR antennas deliver reliable connectivity for crew welfare or business operations.
The SAILOR 1000 XTR Ku
Unlock the power to optimize VSAT delivery and performance in any maritime environment with the new SAILOR 1000 XTR Ku antenna system. Integrating the best of SAILOR VSAT Technology, SAILOR 1000 XTR Ku is the first of a new antenna generation to deliver pioneering features that represent the state-of-the-art.
Featured products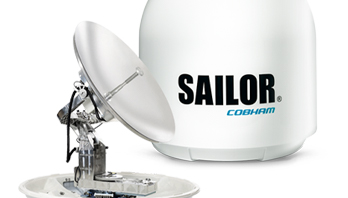 Cobham
SAILOR 1000 XTR VSAT
The SAILOR 1000 XTR Ku is the first of Cobham's new generation of software-controlled antenna systems designed for quick deployment, operational reliability, simplicity, and best-in-class radio frequency (RF) performance.