Navico is a specialist marine electronics company with brands that operate in navigation, fishfinding equipment and value added applications for the marine industry. With seven decades of developing, designing and manufacturing industry-leading products, our heritage in the industry remains unrivalled.
Simrad
Simrad is one of the brands of Navico.
The Simrad brand is a leader in electronics technology for commercial vessels. Over the past sixty years Simrad has developed systems for the benefit of commercial vessels. Today Simrad Commercial offers a range of sophisticated auto steering, navigation and safety products for vessels of all sizes, from small vessels on inland waterways to larger coastal commercial and passenger craft.
Simrad Commercial continues to apply unrivalled experience to provide better system solutions and customer support for vessel owners around the world to maximize performance at sea by providing a complete range of navigation, performance and communications equipment.
Others include Lowrance, B&G and C-Map.
Featured products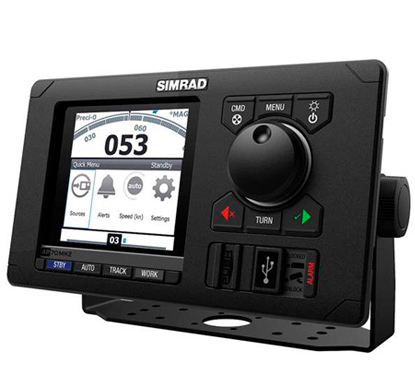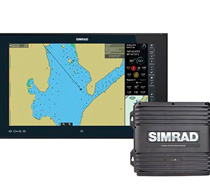 Navico
Simrad E5024 ECDIS System
Simrad E5024 ECDIS System is an IMO type-approved navigation system, designed for use aboard SOLAS vessels.