The DRS4D NXT is a 24″ Solid-State Doppler Radar with Target Analyzer and Fast Target Tracking for NavNet TZtouch and NavNet TZtouch2
The NXT step with doppler Radar technology
The Furuno NXT Radar is the next step in Radar evolution; a Solid-State Radar with pulse compression, Target Analyzer™ and Fast Target Tracking™ utilizing Doppler technology. Combined with FURUNO exclusive RezBoost™ technology for beam sharpening, NXT packs the performance of a larger Radar in a more compact package.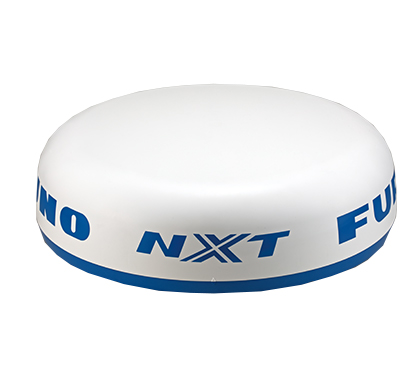 Features
Compatible with NavNet TZtouch, TZtouch2, and TZtouch3
Solid-State pulse compression Doppler Radar with no preheating time and low
energy consumption (no magnetron required)
Revolutionary Target Analyzer™ function instantly identifies hazardous targets
Fast Target Tracking and Auto Target Acquire function
RezBoost™ beam sharpening to increase resolution
Bird Mode to find the best fishing grounds by tracking birds
Rain Mode separates rain cells in blue from actual targets
Simple installation, single power/network cable connection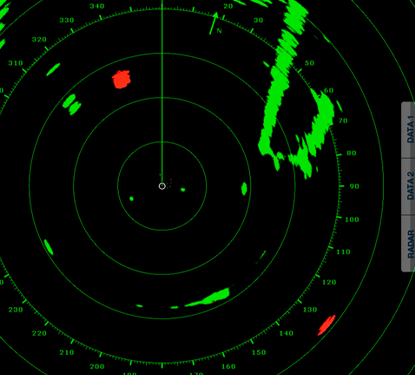 Target Analyzer function utilizing Doppler technology
NXT was the first Radar in the world to use the new Furuno exclusive Target Analyzer™ function, where targets that are approaching your vessel automatically change color. Green targets are targets that stay stationary, or are moving away from you, while red targets are moving towards your vessel. Target Analyzer™ works independent of vessel speed, both your own vessels and target vessels, with minor limitations. Echoes dynamically change colors as targets approach, or get farther away from your vessel. Target Analyzer™ can increase safety, as well as improve situational awareness.
Want to know more?
Contact one of our specialists for more information or a quotation, they are more than willing to assist.