Cobham SAILOR 5052 AIS SART: NEW BEST-PERFORMING DEPLOYMENT
The SAILOR AIS SART is a manual deployment survivor location device intended for use on life-rafts or survival crafts. It meets IMO SOLAS requirements and is the next generation alternative to the well-known SAILOR SART II radar SART. The SAILOR 5052 is compact and easy to operate and deploy. It is a portable device packed inside a quick release carry bag for fast evacuation.
The SAILOR SART transmits target survivor information including structured alert messages, GPS position information and a unique serial identity number. Once activated, the SAILOR 5052 transmits continually for a minimum of 96 hours. A built-in GPS provides accurate position information to assist a quick recovery of survivors. The SAILOR AIS SART is packed in a highly visible yellow carry case which can be wall mounted on board or stored inside a survival craft. This ensures the optimal availability in an emergency.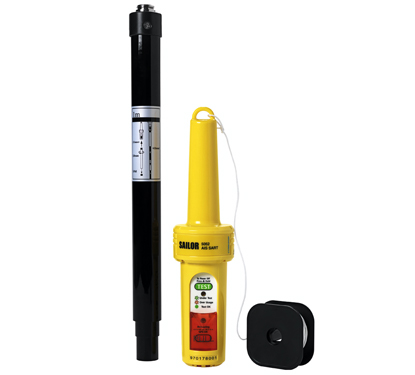 SAILOR 5052 AIS SART FEATURES INCLUDE:
Ship or survival craft options
Internationally approved
Waterproof to 10 meters
Floats
Compact and lightweight
Non-hazardous battery for safe
Transportation
Min. 96 hour operational battery life
6 year battery life
LED visual indication of operation
Built-in test facility
Mounting options
High visibility yellow carry case
Integral multi-channel GPS
Want to know more?
Contact one of our specialists for more information or a quotation, they are more than willing to assist.