Highly reliable
The JSS-2150/2250/2500 is a highly reliable MF/HF Radio Transceiver with an intuitive user interface. The Radio Transceiver has a built-in Class A 6CH DSC Watch-keeping receiver.
The MF/HF controller is equipped with a digital audio amplifier, which increases the power making the communication loud and clear.
The design of the controller makes operation simple and the keypad is solid and responsive allowing precise operation.
Three models
The JSS-2150 is the 150W model and can be applied for non-solas vessels and in contrast to the two other models the JSS2150 has a smaller transceiver and antenna tuner allowing for flexible installation in confined spaces.
The JSS-2250 and the JSS-2500 have a higher power output, respectively 250W and 500W.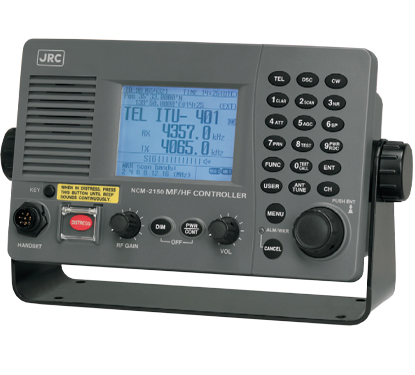 Want to know more?
Contact one of our specialists for more information or a quotation, they are more than willing to assist.