Collision avoidance for sailing boats
The revolutionary all in one design: SEA.AI Offshore One combines camera unit and data processing in one compact, mast-mounted unit. Connect the SEA.AI Offshore One to the bus system of your yacht and take navigation to a new level of safety.
Tracking detected objects within the regularly updated app makes collision avoidance for sailing boats easy and reliable.
Collision Avoidance
Scanning the ocean surface for any floating object and indicating type of the object (ships, floating obstacles, etc.), as well as speed and distance of the object, is a crucial feature that ensures collision avoidance for sailing boats.
The SEA.AI Offshore One is equipped with daylight as well as thermal cameras with coated lenses, ensuring reliable detection of objects and preventing collisions at sea.
Vision Unit
Thermal Camera:
2x FLIR BOSON™ 320 x 256 px, 50°
Daylight Camera:
5 MP lowlight:
2592 x 1944 px, 110°
Detection:
Thermal only
Detection Range:
1000 m
Weight:
990 g
Rotating Mast Compatible:
no
Pan Range:
no panning
Dimension:
190 x 143 x 106 mm
Processing Power:
NVIDIA® Jetson Xavier™ NX
Power Supply:
24V DC
Mean Power Consumption:
16W – 20W
Interfaces:
Ethernet
NMEA 2000
external Alarm Buzzer
User Interfaces:
iOS, Android, PC, B&G, Furuno, Garmin, Raymarine, Simrad
Minimum Installation Height:
8 m
Maximum Length of Mast:
24m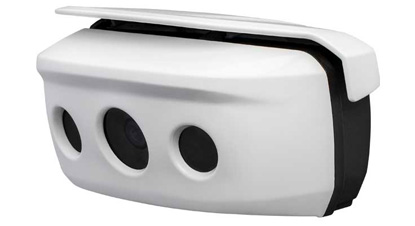 Get in Touch!
Our specialists are happy to answer your sales questions. Get in Touch with us and we'll get back to you as soon as possible.