Cobham SAILOR 150 FleetBroadband
SAILOR 150 FleetBroadband is a compact system designed to open the world of maritime broadband for almost any vessel. SAILOR 150 FleetBroadband is using the same proven technology as SAILOR's heavy-use FleetBroadband solutions, SAILOR 150 FleetBroadband combines internet connectivity with simultaneous voice calling, ideal for single users and general IP applications.
With a small antenna, weighing just 3.9kg, SAILOR 150 FleetBroadband is the most lightweight, compact and easy to install FleetBroadband system available. Get reliable, high quality global internet and voice on any kind of boat or ship. Email, web browsing, even custom IP solutions; SAILOR 150 FleetBroadband opens a world of communication.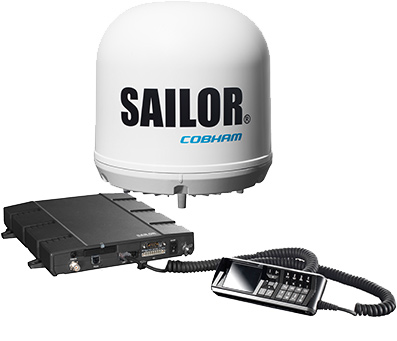 Included in System:
403050C SAILOR 150 FleetBroadband Above Deck Unit
403739A SAILOR 150 Fleetbroadband Below Deck Unit
403670A Thrane IP Handset incl. Cradle, Wired
37-107338-B Cable, Antenna 10M TNC/TNC
683739A-00500 Accessories f. SAILOR 150 BroadBand
83-128840 CD-ROM for SAILOR 150 w. UM, QG, GS
SAILOR Throughout: Work and Play
SAILOR 150 is based on the same design values and high-quality build as the market leading premium SAILOR FleetBroadband solutions. It is a rugged, unit, made specifically for use at sea. Whether cruising the Caribbean, sailing global shipping routes or fishing offshore, you can experience the reliability and ease of use that high-end SAILOR systems offer in a small, affordable package.
SAILOR 150 is an affordable, high quality single-user solution that offers reliable IP internet, data & voice for business, operational or recreational applications. Fulfill reporting requirements, diagnose faults or simply browse the web whilst passage making. SAILOR FleetBroadband offers the flexibility, affordability and reliability to do it all.
Thrane IP Handset – High Quality Voice
With an intuitive user interface, 2.2″ TFT color screen and state-of-the-art echo canceller and noise suppression, the Thrane IP Handset offers excellent operation and call clarity. Integrate our sophisticated handset with SAILOR 150 FleetBroadband for high quality global voice calling whilst simultaneously using the system's data functionality, from anywhere in the world.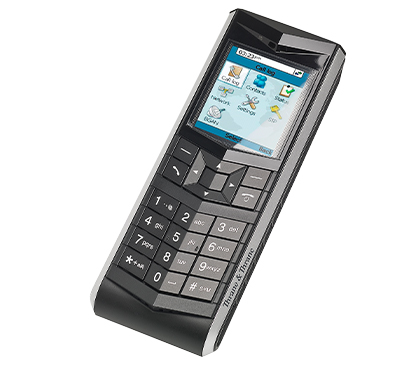 Ask Us for More Information?
Contact one of our specialists for more information or a quotation!