Cobham SAILOR 500 FleetBroadband: Cost Effective and Reliable
SAILOR 500 FleetBroadband is small and lightweight but enables a wealth of functionality including broadband internet/intranet, email and secure VPN with voice calling and data use simultaneously. Lower capital investment relative to competing connectivity services and flexible, simple installation, even by crew, enables cost-effective, high bandwidth connectivity and communication.
With this much bandwidth available, SAILOR 500 FleetBroadband enables the use of secure VPNs and custom IP applications. Empower your vessels with the latest technology. Improve performance with state-of-the-art remote monitoring, reporting and maintenance or enhance safety with telemedicine and distress alerting.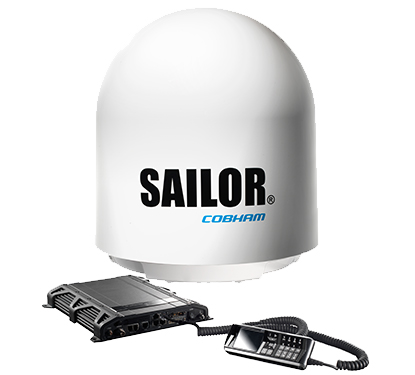 System Includes
403052C-00501 SAILOR 500 FleetBroadband Above Deck Unit
403738A-00501 SAILOR 250/500 FleetBroadband Below Deck Unit
403670A-00500 Thrane IP Handset incl. Cradle, Wired
406080A-00500 SAILOR 6080 Power Supply
683738A-00500 Accessories f. SAILOR 500/250 BroadBand
37-126525-D Coax 30m Cable, Double Screened, N, N
673768A Accessories kit
98-125645 User Manual SAILOR 500/250 Including 19″
98-125646 Installation Manual SAILOR 500/250 Including 19″
98-125647 Quick Guide/English SAILOR 500/250 FleetBroadband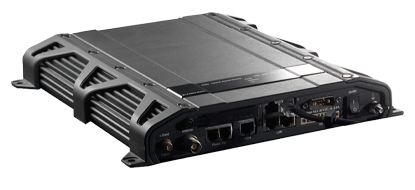 Support Your Crew With a Leading Technology
With high quality voice and reliable multi-user data connectivity, SAILOR 500 FleetBroadband harnesses the power of global broadband at sea so friends and family are only a call or email away. Offer low-cost access to on-board telephones, broadband internet and personal email in order to support crew morale, retention and the safety and efficiency of operations.
Designed to provide reliable operation in the harsh maritime environment, SAILOR 500 FleetBroadband antenna is a fully stabilized 3-axis antenna with rate sensors for improved performance and fast, intelligent satellite tracking. Built to the world-renowned SAILOR standards, the antenna really does place SAILOR 500 FleetBroadband miles ahead of the competition and always ensures reliable connectivity.
Thrane IP Handset – High Quality Voice
SAILOR 500 can be transformed into a highly flexible multi-station voice solution, without the need for a separate PABX, simply by adding additional Thrane IP Handsets. With its intuitive user interface on a 2.2″ TFT color screen and state-of-the-art echo canceller and noise suppression software for excellent call clarity, you can add up to 16 rugged plug-and-play handsets anywhere on a vessel.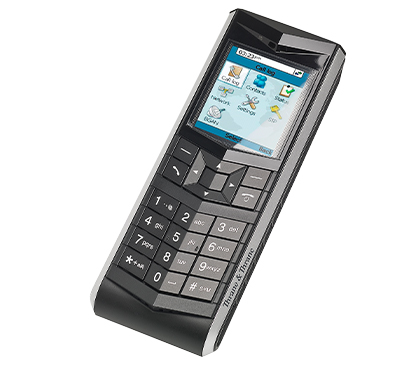 Want to know more?
Contact one of our specialists for more information or a quotation, they are more than willing to assist.