Successor of the most popular gyro compass in the market
Standard 22 NX is the successor of the popular Standard 22 gyro compass. It comes with completely renewed electronics and provides more interfaces – for serial data communication, communication via Ethernet and Bridge Alert Management, and above all, easier installation and integration. Standard 22 NX maintains the quality characteristics of Standard 22 – proven over 15 years with more than 20,000 installations.
System integration is realised with a real time redundant CAN bus ensuring that Standard 22 NX can be used with the existing heading distribution systems and in combination with Standard 22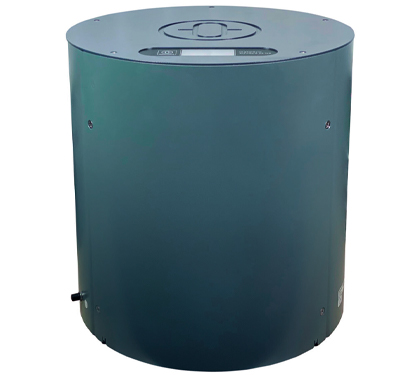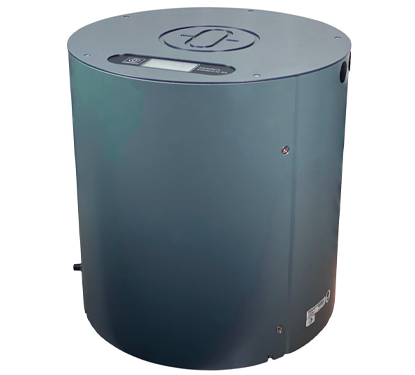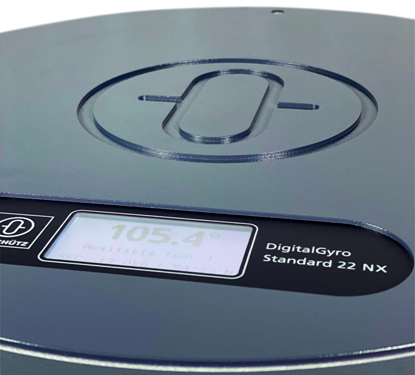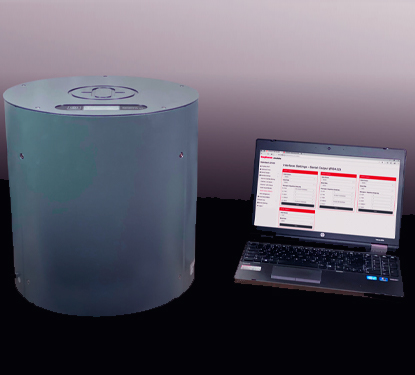 Different system configurations
The Standard 22NX is available in different system configurations, from a single gyro compass for retrofit, to double and triple gyro compass systems with built in redundancy for the highest class notations and offshore service vessels. The Standard 22NX also supports the ability to integrate even more sensors such as the Horizon MF from Raytheon Anschütz.
These gyro compasses have also passed the type approval and are compliant to bridge alert management requirements. Raytheon Anschütz has reworked the alarm functionality of the whole Standard 22NX family, upgrading the sensor, the operator unit and the heading distribution fulfilling the new ISO requirements.
Can we assist you ?
Would you like to find out more about the Standard 22NX Gyro Compass's many benefits, applications or technical specifications? Please get in touch and our technical sales representatives will provide you with all the details and information that you need.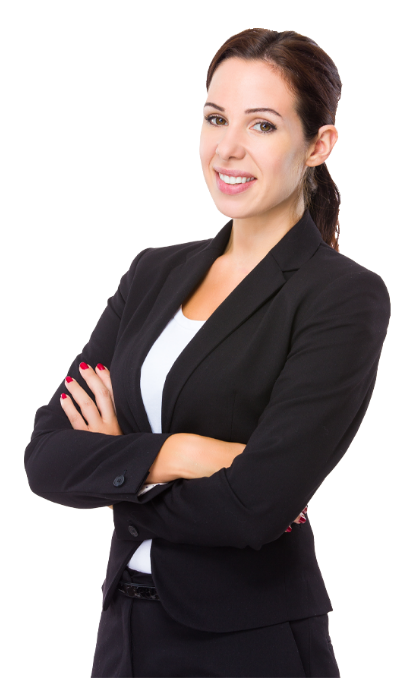 Anschütz Standard 22NX Gyro Compasses feature:
High accuracy and reliability
Designed for highest operational safety under harshest environmental conditions
Ease of integration with short installation time
Long maintenance periods, high lifetime value
Manual and automatic speed / latitude error correction
Quick settling reduces the settling time to 1 hour
Intelligent features as a heading management system
Seamless integration into various system environments due to a multitude of interfaces and formats
Bridge Alert Management compliance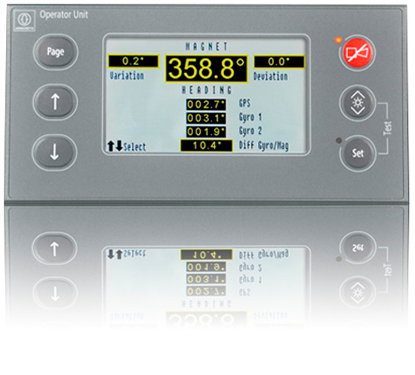 Operating Unit
The Operator Unit (NG004) represents the most visible difference of the compass system following the new test standards. It now includes:
A colour TFT display (as shown in the image below)
A new comprehensive alert presentation
Serial interfaces for alert communication with central alert management
Hurry, take advantage of our best gyro offer ever
Save when you replace your aging gyro today! Replace your gyro with the world's most durable gyro compasses. Radio Holland is here to help you, whether it is for a newbuild or retrofit. We can replace your aging gyro and those that have passed their Service Discontinuance date for attractive promotional prices and special global installation rates.
Advantages of choosing a Radio Holland solution:
Cost efficient replacement
Cost reduction by using the latest technology
Increased reliability
Minimal installation efforts
Top gyro brands
Available from stock
Our great rates are just a few clicks away!