Iridium Certus: the Fastest L-band Speeds Available
Powered by the Iridium NEXT satellite constellation, Iridium Certus serves as a multi-service platform, providing uncompromising coverage for various industry verticals.
Low Earth Orbit (LEO) satellites combine with ultra-fast L-band to enable satellite communications anywhere in the world; even in the poorest of weather conditions. Its unique flexibility supports a wide range of voice, data and broadcast services, meeting the needs of today's connected ships and vehicles.
Benefits
Cost Effective: high quality, competitively priced services with low cost equipment present excellent value and new opportunities for ship owners
Scalable: Iridium Certus supports your expansion and will scale up whenever you need an increase in volume of users, data speeds or introductions to new regions
Global: the only mobile voice and data satellite communications network that spans the entire globe
Proven L-band Reliability: established, compact technology that provides reliable speeds even in severe weather conditions
Extensive Range: whether Enterprise or Maritime, with the wide range of service offerings, Iridium Certus customers will benefit from best-in-class voice, data, personal safety and asset tracking solutions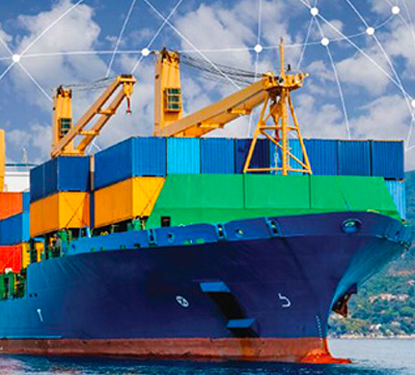 Features
Unique Low Earth Orbit: 66 Low Earth Orbit (LEO) satellites ensure excellent global satellite broadband with high-speed cross-links to every corner of the world
Speed: the high-speed service enables efficient business operations with speeds starting from 352 Kbps, later upgradable to 704 Kbps. Eventual speeds will reach up to 1.4 Mbps
Multi-Service Platform: providing users with several options for seamless data, voice and safety services in just one terminal, keeps crew and corporate business connected at all times
Robust Equipment: operating seamlessly in even the remotest of locations and in all weather conditions
Fully Mobile: by combining lightweight solutions with the speed and power of new satellites, it's never been easier to be on the move and stay connected
Safety Services: Iridium Certus is certified to offer the life-saving service for mariners – Global Maritime Distress Safety System (GMDSS) – expected by 2020
Featured products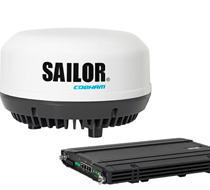 Cobham
SAILOR 4300 L-BAND Terminal
The next generation SAILOR 4300 L-band terminal is the perfect choice as either a high performance, stand-alone terminal to upgrade your vessel's communications, or as a dependable backup solution for your existing VSAT system.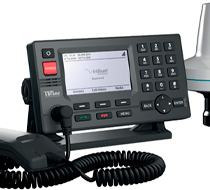 Lars Thrane
LT-3100S GMDSS Iridium
The Lars Thrane LT-3100S GMDSS iridium offers distress alert, Safety Voice, and Maritime Safety Information.