Competitively Priced Data Allowance Plans
Marlink Sealink Allowances comprise a choice of competitively priced data allowance plans for 2-4 voice lines, always-on Internet, email and IP-based services ideal for business and crew communications in one package.
With data allowance plans from 1 Gigabyte (GB) up to 80 GB per month, and data speeds of up to 6 Mbps, this low-cost Internet service is ideal for basic business requirements and for ship operators wishing to boost crew morale and optimize crew retention. As your business grows, our packages enable your VSAT to easily grow with you, since packages can be simply upgraded or topped up via our online portal.
Benefits
Full transparency of usage and simple top-ups mean business never stops
Customs and harbour applications can be completed online and submitted via email
IP access to the Internet and corporate networks enables fast download of large data files and emails
Crew members stay connected keeping family and friends a phone call or email away
Flexible prepaid crew options for voice, email and web browsing on their own devices
Quick and easy remote support using the XChange Universal Remote Access (URA) tool
Easy, stand-alone or network compatible installation
24/7 global customer support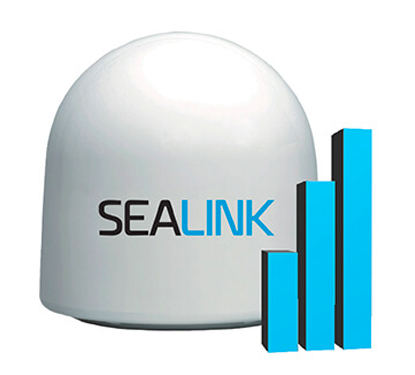 Features
Unlimited broadband data up to 6 Mbps
Allowances of 1, 5, 10, 20, 30, 40, 60 or 80 GB per month
Monitor usage, set limits and alerts and easily top-up if needed via Portal360
2-4 high quality voice lines
Packaged with industry leading 60 cm, 80 cm or 1 m antenna from Cobham or Intellian
Never turned off: traffic is throttled to a lower speed when quota is reached
Recreational crew internet and WiFi access with filtering capabilities
The most extensive global Ku-band coverage on the market
Featured products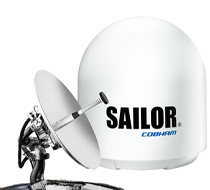 Cobham
SAILOR 600 VSAT Ku
Small, but perfectly formed, SAILOR 600 VSAT Ku is the most advanced 60 cm class Ku-band antenna available today.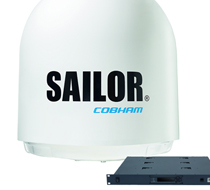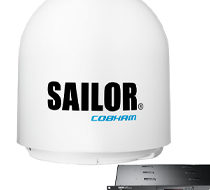 Cobham
Sailor 800 VSAT
The SAILOR 800 VSAT is a standardized high-performance 3-axis stabilized Ku-band antenna system with an 83 cm reflector dish.