Highest Speed VSAT with Guaranteed Data Rates
For more advanced communication requirements, Sealink Premium offers regional and global Ku-band VSAT with higher data speeds. As well as providing a predictable monthly cost, Sealink Premium gives you bandwidth control as a Committed Information Rate (CIR) which establishes a minimum bandwidth guarantee. This service is ideal for ship operators seeking high quality, reliable and unlimited communications for business-critical applications and crew, with full cost predictability.
Benefits
Bandwidth on Demand: log in to Marlink's web portal, Portal360 at any time from anywhere to order up to an extra 5 Mbps CIR for 1 day, 2 day or 1 week intervals
IP access to the Internet and corporate networks enabling fast download of large data files and emails
Flexible prepaid crew options for voice, email and web browsing on their own devices
Ability to set policies over your separated crew and corporate networks so that corporate traffic always remains prioritised
Quick and easy remote support with reduced downtime and no onboard intervention using the XChange Universal Remote Access (URA) tool
Easy, stand-alone or network compatible installation
24/7 global customer support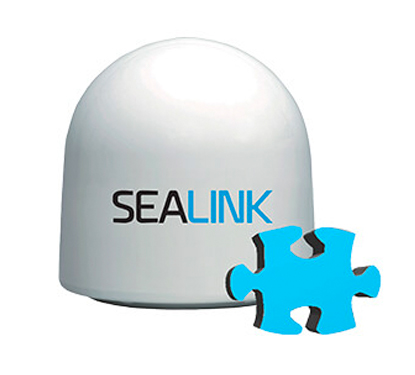 Highlights
Unlimited usage
Standard rates up to 6 Mbps, with on-demand bandwidth up to 100+ Mbps
Choice of 13 service levels with Committed Information Rates (CIR) from 32 Kbps to 1 Mbps as standard, or the ability to go higher on request
Always available simultaneous voice & data
2-8 voice lines (not 4-8)
The most extensive global coverage available
Recreational crew internet and WiFi access with filtering capabilities
Packaged with industry leading 60cm, 80cm or 1m antenna from Cobham or Intellian
Customisable Features
Within Sealink we have the option to create a customised solution to adapt to even the most complex, critical needs. Utilised by cruise and ferry operators and offshore and specialised customers, Sealink Premium can be further developed 'a la carte' to adapt to the high business demands of any size or type of maritime operation.
Featured products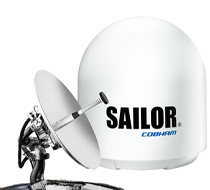 Cobham
SAILOR 600 VSAT Ku
Small, but perfectly formed, SAILOR 600 VSAT Ku is the most advanced 60 cm class Ku-band antenna available today.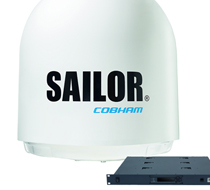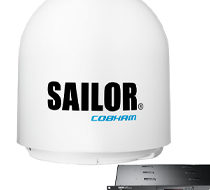 Cobham
Sailor 800 VSAT
The SAILOR 800 VSAT is a standardized high-performance 3-axis stabilized Ku-band antenna system with an 83 cm reflector dish.