Regional Ka-band Throughout the Nordic region, Europe and the Middle East
The Telenor satellite Anker provides regional coverage with a favourable look angle over the Pan European maritime routes and utilises focused high-powered spot beams, enabling unprecedented performance for mobility applications.
Supported by the iDirect next generation Velocity© platform, the service enables automatic and seamless spot-beam handover, assuring continuous connectivity across the entire satellite footprint.
Benefits
Optimal high-powered coverage allows the delivery of many more Mbps
Low cost solution for always on connectivity
Smaller antenna solutions offering a wide range of broadband services up to 20/3 Mbps on 60cm antennas
A wide choice of fixed service packages to suit specific requirements from 512/128 Kbps up to 24/6 Mbps
A diverse portfolio of Bandwidth packages available with Anker for 60 cm and 1 metre antennas, each with corresponding Committed Information Rate (CIR) and Maximum Information Rates (MIR)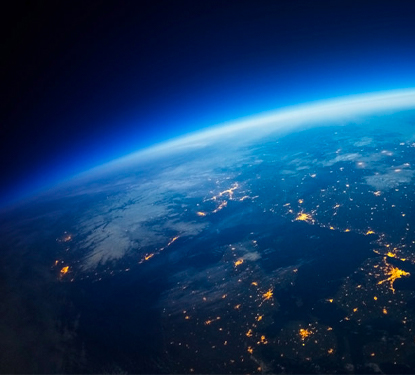 Features
Large Pan-European mobility footprint
Wide range of service levels
Unique Marlink voice service – up to 4 voice lines
Seamless spot beam handover
One Touch Commissioning (OTC) which allows automation of 1dB compression test, eliminating time consuming manual operations
New web based monitoring tool (iDirect PULSE), offering full control of your VSAT connection on any device
Rain fade mitigation techniques assuring a 99.5% link availability via physical antenna diversity, adaptive coding and modulation and inbound adaptability
Featured products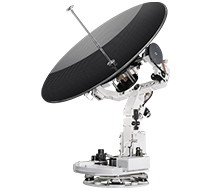 Intellian
GX-100 VSAT KA
The Intellian GX-100 is a 1m Ka-band maritime stabilized terminal, a ready-to-use system for the high speed, Global Xpress (GX) broadband service from Inmarsat.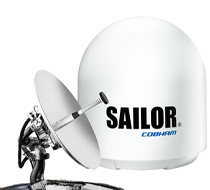 Cobham
SAILOR 600 VSAT Ka
Sailor 600 VSAT KA: the only choice for easy to deploy, high performance and reliable maritime broadband on Telenor's THOR 7 network.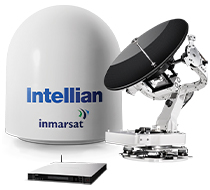 Intellian
GX-60 VSAT Ka Band
The Intellian GX-60 is a compact maritime stabilized terminal ready-to-use on Inmarsat's high speed, Global Xpress (GX) broadband service.