Established in 1995, the Entel Group is a fully independent company operating its own design and manufacturing divisions, which distribute to a global market. Ranked among the leading industry brands, Entel brings exacting standards of innovation, quality and excellence to its business-critical radio communications equipment, so that users can communicate effectively, in even the most hostile environments.
Rigorous and uncompromising quality controls are applied throughout every step of the manufacturing process, which ensures that Entel offers a formidable range of radio products that have earned worldwide recognition for their quality, performance and high specification.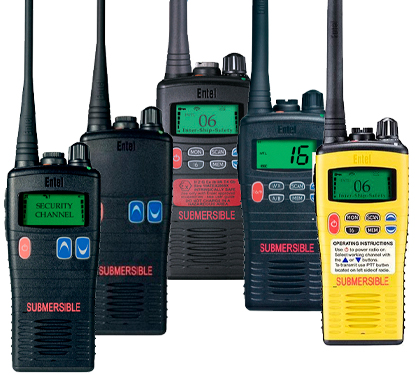 Marine Radios
Entel's marine commercial grade portable radios with Intrinsically Safe and Non Intrinsically Safe options. They have exceptionally loud audio and are designed to withstand the everyday rigors of marine environments. The superior MIL-STD 810/C/D/E&F construction, together with the unique IP68 submersibility (2 meters depth for 4 hours), make them the most robust and durable marine portables available on the market.
Featured products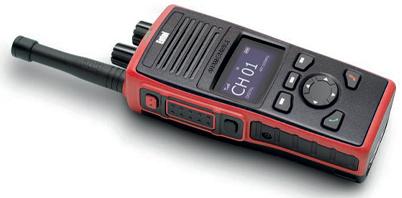 Entel
Entel DTEx Series
The industrial grade DTEx Fire Fighter Series is designed and approved to meet the latest MED standard implementation regulation MED/5.20 and European ATEX directive.