Intellian I Series
The Intellian I series is a complete range of the world's most versatile and dependable 2-axis marine satellite TV antennas
Easy Installation
With a single cable connecting the antenna control unit (ACU) to the antenna, installing Intellian's I-Series is quick and easy. The advanced ACU requires minimum setup so you can begin viewing TV aboard your vessel in no time.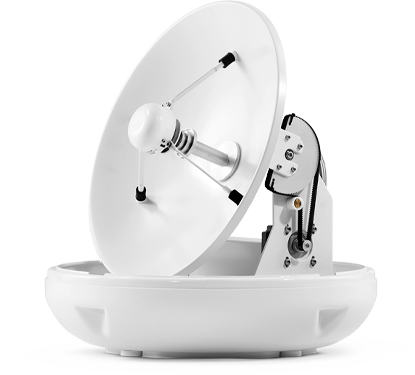 User Friendly Operation
The ACU with its alphanumeric display makes set-up and operation of the system simple and straightforward. All aspects of the antenna can also be controlled wirelessly via Intellian's comprehensive, graphically based Aptus Mobile application, even from your iOS device.
Worldview
WorldView ready, the Intellian I6 is ideal for larger yachts or commercial vessels traveling across different global regions. With its highly accurate satellite tracking capability, the I6 outperforms in all conditions.
Highlights
60 cm (24 in) diameter parabolic antenna for receiving Ku-Band satellite signals
Circular or linear polarization depending on region and LNB selected
Built-in HD module for Ku-band HD TV reception