Global Voice and IP Connectivity
Powered by the Iridium OpenPort® broadband service, Iridium offers global voice and IP connectivity at speeds up to 128 Kbps anywhere at sea through an optimised and durable antenna. With an always-on Ethernet connection and three voice lines that can be used simultaneously, Iridium delivers cost-effective and reliable data and voice communications. The product is ideal for merchant, shipping fleets, fishing and yachting vessels.
Benefits
Simultaneous always-on data & voice services ideal for crew and professional usage at the same time
Flexible IP-based data service configurable from 32 up to 128 Kbps
Lightweight, easy to install equipment and antenna
Backed by an unparalleled 5 year warranty and maintenance service at over 60 ports worldwide
Iridium truly global coverage: including all oceans and polar regions
Value-added services: a range of solutions for easy administration, security and cost-control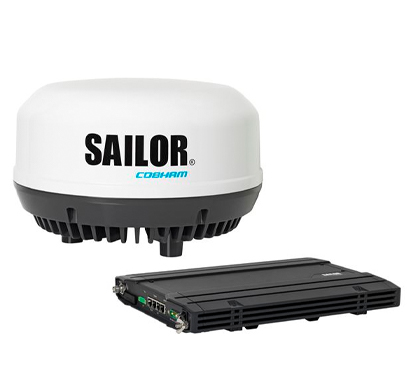 Features
Simultaneous Always-on Internet & Voice Services
Standard IP-based data configurable from 32 to 128 Kbps
A single ethernet port provides a connection to a standard PC o to a router or hub for multiple PCs
Cost-effective per megabyte or per minute rates
3 independent RJ11 ports for simultaneous use
Crew calls are easily separated from ship's business calls for simplified accounting
Flexible Service Packages
A number of service packages that bundle data usage and voice minutes
Service packages are available at speeds of 32, 64 kbps and 128 Kbps to meet your requirements.
Featured products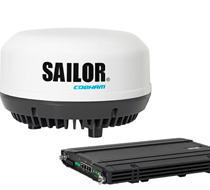 Cobham
SAILOR 4300 L-BAND Terminal
The next generation SAILOR 4300 L-band terminal is the perfect choice as either a high performance, stand-alone terminal to upgrade your vessel's communications, or as a dependable backup solution for your existing VSAT system.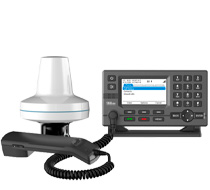 Lars Thrane
LT-3100 Iridium
The Lars Thrane LT-3100 iridium offers a reliable communication in every situation.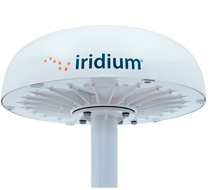 Iridium
Iridium Pilot
Iridium Pilot Maritime Terminal makes the world of terrestrial satellite communications simple, with reliable data speeds and great voice quality regardless of where your circumstances take you.