Lars Thrane LT-3100 Iridium Communications System
The Lars Thrane LT-3100 iridium  from meets all standards and certification requirements needed for worldwide maritime satellite communication equipment.
The LT-3100 system has voice and data capabilities with 100% global coverage. The LT-3100 system consist of a control unit, handset unit, and antenna unit. A single cable coaxial connects the control unit with the antenna unit. Using a standard coaxial cable, up to 500 meters of separation between the units can be obtained, giving freedom to mount the antenna in the best possible location, with free line of sight to the satellites.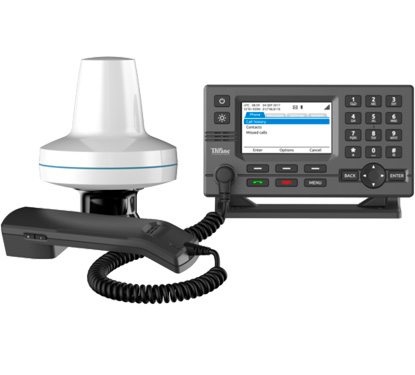 Features
Voice, SMS, Data, and Vessel tracking
2.4 Kbit/s and 10 Kbit/s compressed data
Programmable softkeys for e.g. Emergency Service
Single antenna cable solution (up to 500 m)
High-performance GNSS/GPS receiver
Noise-canceling microphone and equalizer for improved audio quality
Bluetooth interface supporting voice, SMS, and data
Large 4.3" TFT display supporting day and night modes
Voice prompt audio feedback
Firewall and user authentication for high level of security
Webserver for configuration and maintenance
Support external LAN Wi-Fi Access Points
Support external SIP PABX and SIP handsets
Connectivity of Smartphones, Softphones, and Apps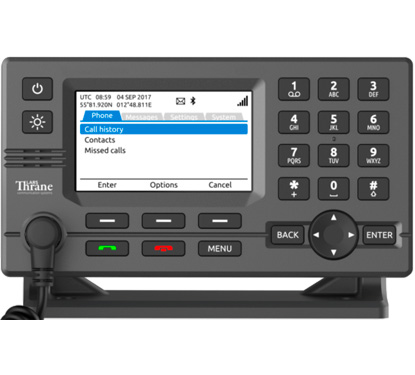 Easy and Reliable Communication
The Lars Thrane LT-3100 Iridium can be used as the primary satellite communication product on vessels, covering the basic communication needs in terms of connectivity between the ship and shore. In addition, the LT-3100 system can be used for crew calling or as a back-up satellite communication product.
The LT-3100 system provides voice, SMS, data, vessel tracking, and other Iridium services with competitive airtime rates, making it the perfect satellite communication product on board any vessel.
What's in The Box
LT-3110 Control Unit
LT-3120 Handset Unit and Cradle
LT-3130 Antenna Unit
Control Unit Bracket Mount
3m DC Power Cable
Quick Installation Guide
Unit Test Sheet
Want to know more?
Contact one of our specialists for more information or a quotation, they are more than willing to assist.