Iridium Pilot
Iridium Pilot Maritime Terminal makes the world of terrestrial satellite communications simple, with reliable data speeds and great voice quality regardless of where your circumstances take you. The Iridium Pilot Maritime Terminal is built for durability in harsh environments and delivers reliably consistent performance and value in a variety of applications – anywhere on the planet.
In one flexible, low-cost platform, the Iridium Pilot Maritime Terminal supports data applications such as email, web browsing, or social media, as well as lines for up to three simultaneous voice calls, even when transmitting data.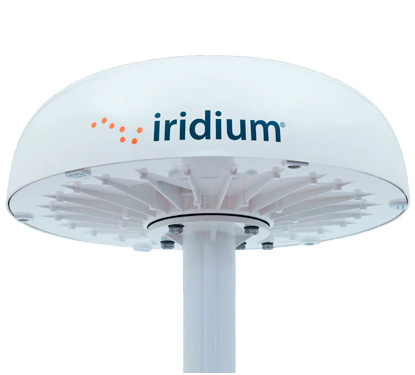 Features and Benefits
Pole-to-pole global coverage
Reliable high-speed data
3 independent voice lines
Durable construction
Performs in any conditions
Easy to install
Fixed marine applications
Two-year limited warranty
Fully global operation
Solid-state design, no moving parts
Maintains connectivity in rough seas
Broadband (bidirectional data speeds up to 134Kbps)
Withstand Salt spray
Withstand Water jet
Withstand Temperature extremes
Email, Internet, VPN, Data speed
Three voice lines
5-year Limited Warranty
Global Service Program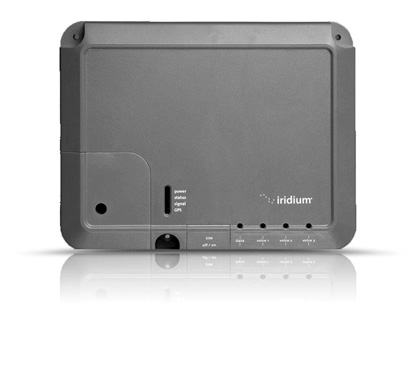 Unparalleled coverage and connectivity
Iridium Pilot is built with the same reliable high-quality voice and data capability the world has come to trust from the only pole-to-pole satellite communications company. The unique cross-linked architecture of Iridium's global constellation of 66 Low Earth Orbiting (LEO) satellites gives Iridium Pilot inherent advantages in performance and dependability – making it an ideal platform for primary or back up communications.
Multiple phone lines keep your crew connected
Iridium Pilot's three independent phone lines increase retention by helping you keep the crew happy—there's no need to queue to call friend and family. Affordable prepaid options allow calling even at peak times. The Iridium Pilot below-deck unit contains three RJ11 jacks, enabling users to make up to three simultaneous voice calls, even during data transmission. Crew calls are easily separated from ship's business calls for simplified accounting. Affordable prepaid options allow calling even at peak times. Crew calls are also easily separated from ship's business calls for simplified accounting.
Flexible, high value data options
For email, web browsing or business operations, Iridium Pilot leverages the Iridium OpenPort® broadband service to offer a wide range of flexible, high value global service packages that meet the needs and budget of ships, large and small, everywhere.
Lightweight, durable and easy-to-install
The lightweight, low profile Iridium Pilot is easy to install and provides a workable Internet connection at sea or on land and provides standard phone service for three phone lines. These terminals are built to withstand any condition such as heavy rain, rolling seas, freezing, blazing, and even snow. Best of all, the Pilot always has 100% pole-to-pole coverage keeping any vessel or team connected anywhere on the globe. Iridium Pilot also provides near real-time usage metrics to assist in troubleshooting.
Want to know more?
Contact one of our specialists for more information or a quotation, they are more than willing to assist.