Since the commercialization of the world's first fish finder in 1948, Furuno has been responding to the needs of the maritime industry by developing various types of navigation and communications equipment.
Furuno offers high-quality products for users of all types of vessels, from all sizes of merchant vessels to recreational boats, including sport fishing boats, sailboats and yachts. With regards to newly built vessels, Furuno has built up a track record and global network, which is reflected in its leading position in the market. Sorry is that what is meant there? While continuing to supply innovative and highly reliable products to the users of small workboats, such as coastal security vessels and tugboats, Furuno is expanding its efforts to enhance customer value.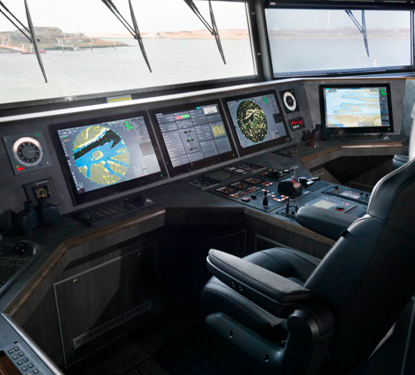 Strategic Partners for More Than 55 Years
Furuno and Radio Holland have been working together in the global maritime market for more than 55 years. Radio Holland is the distributor for Furuno in The Netherlands, UAE, Egypt and South Africa. In addition, Radio Holland is a dealer of Furuno in the USA, Belgium, Portugal, Curaçao, Trinidad & Tobago, Hong Kong/China and Germany. The longstanding partnership includes the supply, installation and service of Furuno Navigation and Communication equipment.
Introducing the THOR Line
The THOR line is a complete line of navigation products in which proven techniques are combined with present-day technology.
The THOR line is based on its predecessors – the Sigma, Titan and Falcon lines – and combines analogue and digital technologies in a versatile line of navigation products. The THOR line is suitable for both new construction and the replacement market.