Furuno FA-170 AIS
Furuno FA-170 AIS is a Class A AIS transponder with a 4.3″ Color LCD Display. It displays symbols for AIS-equipped vessels, AIS-SART's, coastal stations and other aids to navigation within VHF range.
Automatic Identification System
The FURUNO FA-170 AIS presents data for collision avoidance with an easy-to-use interface. AIS data can be output to ECDIS, Radar, or other navigational equipment for collision avoidance support. The FA170 includes 6 in/out ports, 3 input only ports, one LAN port, and one alarm output (contact closure) port. The unit is BAM (Bridge Alert Management) ready, meeting the specific requirements for BAM as specified in IMO MSC.302 (87). An optional Pilot Plug is available.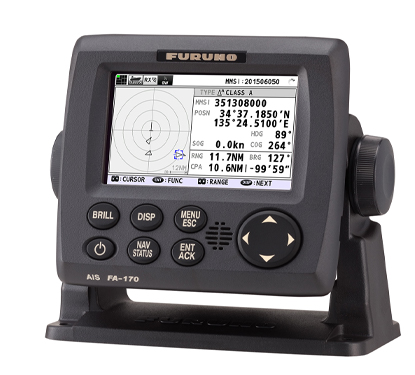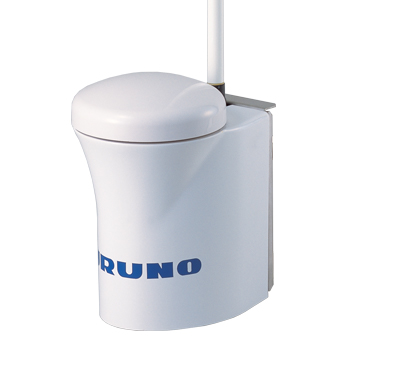 Highlights
Class A AIS transponder
Clear 4.3″ color display
Displays information about the AIS-equipped ships, as well as, coastal stations and Aids to Navigations within VHF coverage
Outputs AIS data to ECDIS, radar and other navigational equipment for collision avoidance support
Enough output ports for dual configuration of ECDIS and radar system
LAN interface available for efficient network integration into a bridge system
BAM (Bridge Alert Management) ready
Meets the specific requirements for alerts and interconnection with Bridge Alert Management as specified in IMO MSC.302 (87).
Optional pilot plug available
Receives AIS-SART signals for assisting in streamlining SAR activities