Cobham SAILOR 6130 LRIT Mini-C
The SAILOR 6130 LRIT enables straightforward LRIT compliance through ease of operation and reliability. It offers the same benefits towards acceptance and compliance as the legacy system, but with several key enhancements. SAILOR 6130 mini-C LRIT System is approved by Inmarsat and major flag ASP state administrators and is fully compliant with the performance requirements described in IMO Resolution MSC.263(84). So, you can be sure that you are meeting requirements the new Terminal Control Unit enables operators to easily determine system status such as power, Inmarsat log-in and GPS fix.
New sealed, self-contained terminal design, 50 channel GPS module, high gain omni-directional antenna and the included NMEA 2000 and RJ45 cabling set SAILOR 6130 LRIT apart. Accurate, reliable satellite fix and position, lower lifetime costs, no condensation issues and improved installation and maintenance thanks to unique cabling and upgraded design/technology.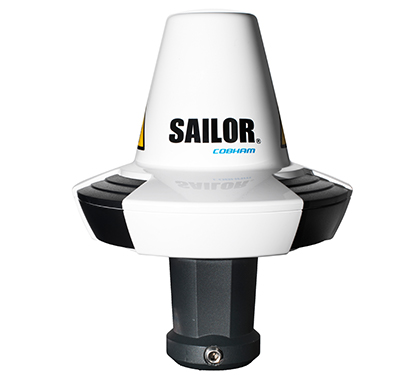 System Includes
SAILOR 3027 LRIT Terminal
Mini/Micro NMEA2K Tee
6m NMEA2K Power cable
30M NMEA2K Mini Device Cable (Antenna) supplied with 406130A-00500
50M NMEA2K Mini Device Cable (Antenna) supplied with 406130A-00550
User/installation guide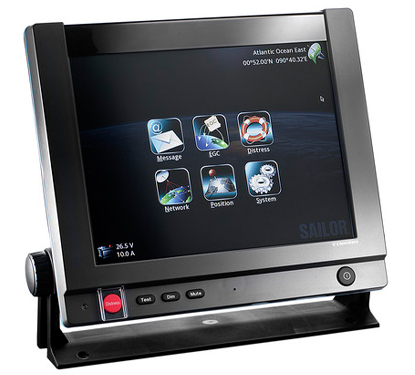 Touchscreen Operation
Operation is via the new SAILOR 6006 Message Terminal, which stands out as the world's first touch screen, Wheelmarked GMDSS terminal. The multimedia style interface is user-friendly, which in turn ensures the safe operation of the vessel's IMO safety and tracking systems.
Efficient Communication
SAILOR 6130 mini-C LRIT features ThraneLINK, a unique new system that enables efficient communication within the network. Engineers can access a vessel's network from a single point for lower maintenance and lifetime costs. The system also identifies new products in a network, making installation easier.
Want to know more?
Contact one of our specialists for more information or a quotation, they are more than willing to assist.