The THOR line is based on its predecessors – the Sigma, Titan and Falcon lines – and combines analogue and digital technologies in a versatile line of navigation products. The THOR line is suitable for both new construction and the replacement market.
THOR-300 Rate of Turn indicator
The THOR-300 is a Rate of Turn indicator that can be set at two different ranges. The THOR-300 can be set to a range of 90 or 270 degrees at the touch of a button. The display unit can be used as a stand-alone unit in combination with the Radio Zeeland autopilots. When used as a stand-alone unit, the THOR-300 display unit comes with the P-300 gyrocompass. Due to the use of linear critical cushioning, the P-300 is always stable, which makes the P-300 unique in its kind. The display unit is protected against surges and ideally suited for inland shipping and large pusher tugs.
Autopilot
The THOR-300 can be used in combination with the THOR-550 autopilot. The display unit can be used as a repeater indicator, so that repeaters can be used at multiple locations.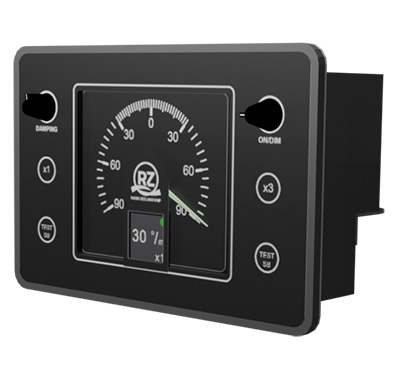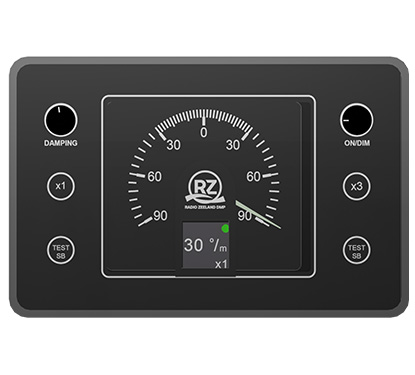 Ask Us for More Information?
Contact one of our specialists for more information or a quotation!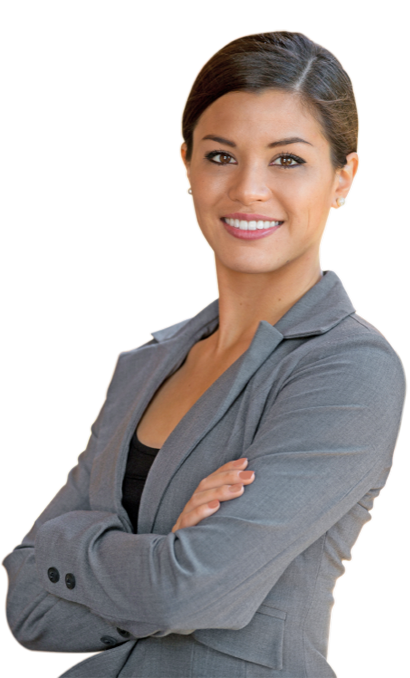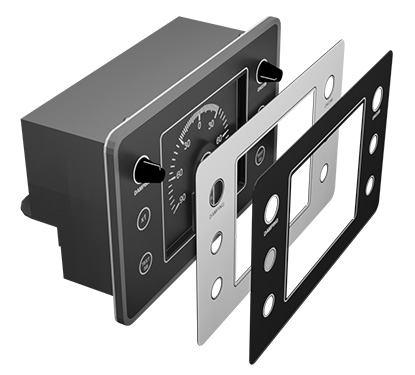 LED display
The small LED display in the middle below the analog meter provides a digital reading next to the analog meter for a quick and clear overview of the data provided. General information, feedback and functions are also indicated on the LED display.
Look and feel
The THOR instruments have a slightly lower top, so that an adjustable front can be added. These fronts are available in any color and lay-out you want. The fronts are available in Gorilla Glass or foil.
Brochures
Download the brochure in English, Dutch, German or French.