ECDIS EC-9000 Series with Track Control System
The EC-9000 offers smart and safe navigation for modern vessels. It features a large touch screen and highly visible icons for intuitive and stress-free operation. A built-in ECDIS tutorial system for training at any time. The ECDIS EC-9000 series, which has diligently pursued usability and maintainability, sets a new standard for navigation instruments.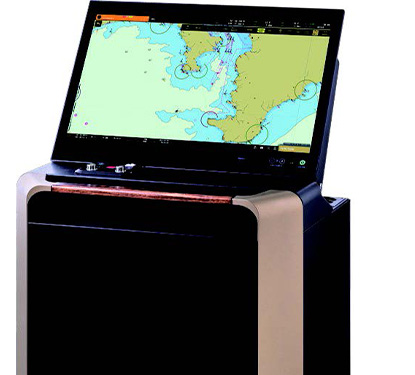 Want to know more?
Contact one of our specialists for more information or a quotation, they are more than willing to assist.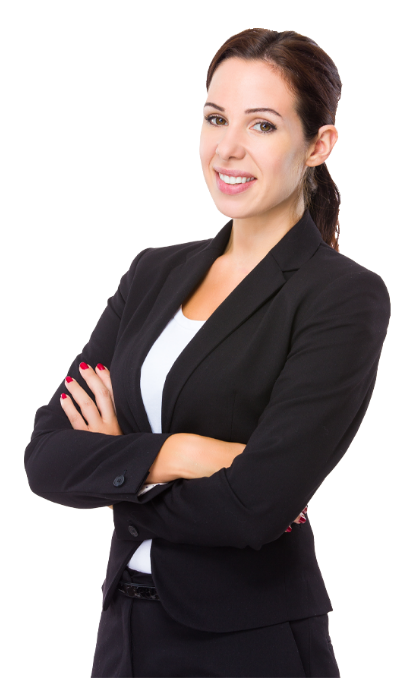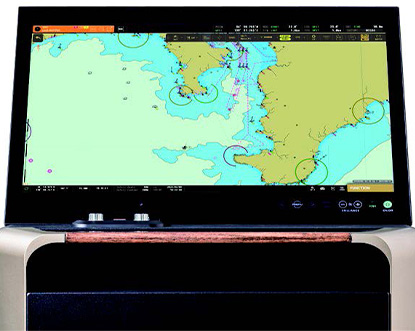 Three concepts are paving the way for navigation instruments.
1. Simple operation via Multifunction touch screen
A New Touch Panel LCD is used allowing for easy operation, much like a smartphone. Based on user research, frequently used actions are displayed as icons on the top screen, allowing you to perform the desired actions in the shortest time possible. Touch Panel can be laid flat so that multiple crew members may operate simultaneously.
2. Familiarization Training via built in Tutorial Function
The EC-9000 series has a built-in tutorial function. Important operations can be studied via a tutorial video on the ECDIS itself. The Video viewing history is logged and can be used as a certificate supporting the crew's knowledge and proficiency. (Certified by NK)
3. Easy onboard maintenance
Main parts can be easily replaced without any special tools by the ship's crew. Since the system can be restored without an Engineer's attendance, even when a fault may arise, Tokyo Keiki's ECDIS can be understood as a zero down time full ECDIS solution. A parts replacement procedure video is supplied. a spare SSD is also included in the standard scope of supply.