Warship ECDIS
For military purposes RH Marine provides the Warship ECDIS. Many navies around the world use the RH Marine WECDIS with its military applications.
Naval navigation functions
Operation planning
Advances user layers for optimum warfare support
Warship Voyage Planning Station
The Warship Voyage Planning Station is the ideal tool for optimizing the planning process. A clear operational overview with the planning characteristics, but also WECDIS functionality. The large touchscreen enables multi discipline collaboration and intuitive operation, also for non-navigation officers.
Easy user interface: point and plan, move freely
No ECDIS training required, follow your intuition
Real-time route calculator
Military operation grids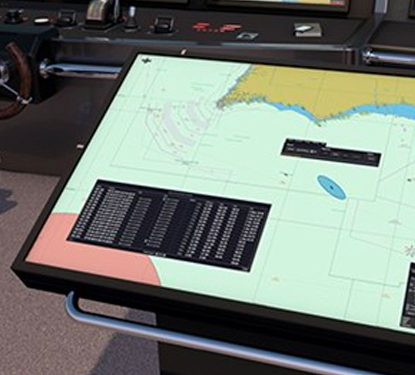 Ask Us for More Information?
Contact one of our specialists for more information or a quotation!