BlueTraker SSAS transponder is a satellite communication terminal that provides a failsafe way of alerting a flag operator/professional SSAS management and monitoring services to a vessel in distress. In addition to satisfying the SOLAS security alert requirements, the BlueTraker SSAS transponder can be used for day-to-day tracking purposes. A ship's position can be monitored by a service provider's web-tracking site offering additional value for the flag operator.
Features
Two security buttons to sound the alarm in case of an emergency situation.
Pole to pole coverage through use of the Iridium Satellite network.
Ability to withstand the harsh maritime conditions.
Arctic version operational at temperatures down to -50°C.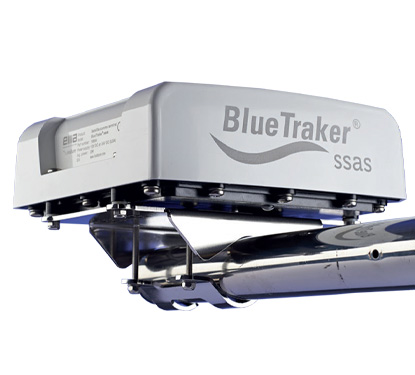 Ask Us for More Information?
Contact one of our specialists for more information or a quotation!