Jotron TR 8000 AIS
Jotron's long tradition in working close with the marine industry has resulted in the new Tron AIS TR-8000 to be filled with several innovated solutions. The Jotron TR 8000 AIS has been designed with a separate transceiver unit including junction interface and a 7″ touch display unit. The separate transceiver unit has been developed to easy any ECDIS interface while the design of the display unit will meet "stand-alone", flush and panel mounting.
AIS systems offer automatic swap of navigational information on ship's movements to predict dangerous situations, automatic swap of static information to facilitate ship-to-ship communication and interface to ship's navigational equipment to increase information value.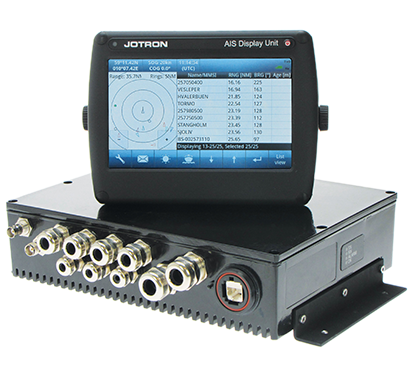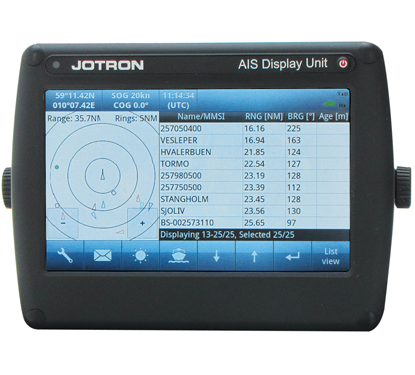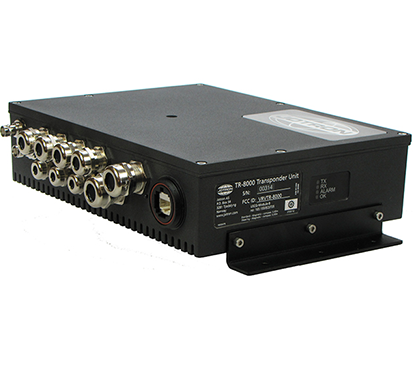 Highlights
Separate display and transponder unit
7" Touch Screen Display
Easy ECDIS interface
Software upgradable
Collision alarms
(tCPA, CPA)
Approved according to
latest AIS standard
Compact design for easy installation
Console or desktop mounting
Junction-connection included in transponder unit
Display rated to IP54 + Extended temperature (IEC 60945)
Transponder rated to IP56, + Exposed (IEC 60945)
Upgradable to be inland waterways regulation compliant
Easy ECDIS interface
Want to know more?
Contact one of our specialists for more information or a quotation, they are more than willing to assist.