HDTE High-Definition Marport Trawl Explorer
Marport's High-Definition Trawl Explorer is the skipper's eyes under the sea. The Marport trawl explorer tool can be mounted on the headrope to provide a view of the trawl and seabed. This way, you can see the trawl opening, and see fish passing under the headrope and back into the tunnel. It can also be mounted on the tunnel to see fish making their way down to the cod end.
HDTE employs CHIRP technology that offers higher resolution than standard sensors. Standard sensors use one frequency at a time to identify targets in the sea. This means there is less information received, so it can be difficult to clearly identify individual fish. Sensors with CHIRP technology use a wider range of frequencies and are efficient under a noisy environment, so images they produce are more accurate and more detailed.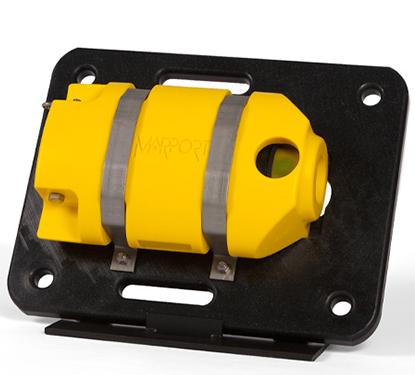 Highlights
CHIRP pulse with range of 48kHz for high resolution
Marport trawl explorer Measures depth, temperature, pitch and roll, distance to bottom, battery level
Echogram shows target strength value, helpful to identify fish, and is calibrated to provide consistency between all units
Works with real TVG (Time Variable Gain) to compensate sounding attenuation in the water
All raw data can be recorded on SD card for post processing
WIFI capability to configure sensor and download SD card data
Want to know more?
Contact one of our specialists for more information or a quotation, they are more than willing to assist.